Small Group Tours:
Groups of as few as 4 people can make up a tour. Choose your area of interest or let me craft one especially for you. I specialize in cultural and art themed tours with a strong emphasis on great food and wine.  Small tour packages include accommodations, pick up and drop off at airport, tours, meals, and most other fees. All inclusive tour packages average between $2500 and $3000 per person, depending on activities. (Price for a minimum of 4 people sharing the largest apartment -Assisi.  Other room/apartment configurations also available.)
2016 Themed Group Tours
Join us for one of the themed tours already planned for 2016 or, if you have a family event (birthday, anniversary, wedding, or whatever) I can put together an all inclusive package you'll love. Stay in Umbria or take day trips to Siena, Arezzo, Cortona, or Florence. You name it, I'll make it happen. The palazzo sleeps 14 guests with additional rooms at the town's hotel a few blocks away. (Remember nothing in Bettona is more than a 'few blocks away" in any direction.)
Tours are from 7 to 10 days and range in price from $2500 to $3750 per person. Double occupancy is preferred and there is an up-charge for one guest in a room. Included in packages are accommodations, all transportation, tours, meals, admissions/activity fees, and pick up/drop off at airport.  Air fare is never included.
For more information contact Michael at info@421.259.myftpupload.com
2016 Culinary Tours with Umbrian master chefs and local cooks
July 13-21, & October 19-27
8 days/8 nights (Classes are limited to 8 people )
For more information, contact info@aWeekinUmbria.com
June 10–17, 2016
September 3–10, 2016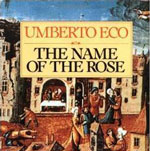 Not just any old book club. Books set in Italy come to life as we visit very special locations and talk about the books in situ. Come on, it will be great fun for you and a buddy.
"This tour absolutely exceeded our expectations." — Laura Menschik, Sidney, Australia
Other tours in formation: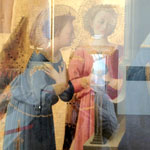 Discover the Spirit of Umbria Tour
Discover the land of Saints Francis of Assisi, Clare, and Benedict. Culture and art mixed with an exploration of the spiritual heart of Italy.
Full/Half Day Tours:
350/200€ Perfect for couples or small groups to visit several towns as well as taking in a wine tasting. For slightly more I'll take you to Florence or Siena. (Half days also available) *plus cost of meals and van rental, if necessary depending on size of group.