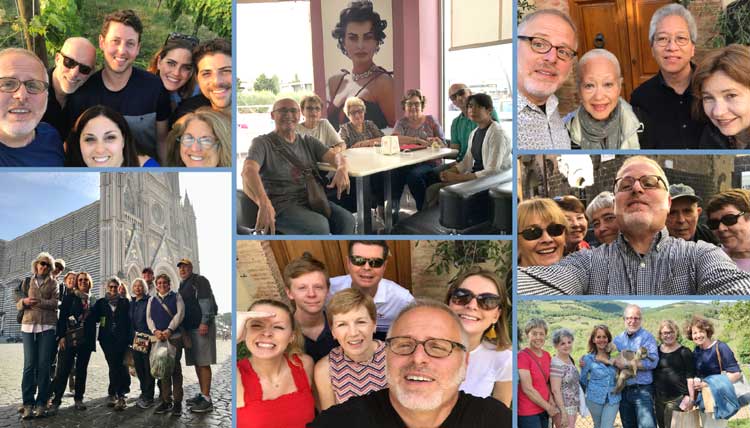 2017 A year in review
Thank you, thank you everyone who made it to Bettona this year. It was aWeekinUmbria's best yet welcoming over 50 people on various tours . . . 
What a great time we all had.
• The season began with our wonderful Knitting and Fiber adventure in May. We explored an alpaca farm in Umbertide and then set out for Chianti  to a cashmere goat farm where we got to comb a few goats and feed a few babies. Factory visits to see modern weaving and knitting production were fascinating. But probably the highlight of the tour was meeting Marta Cucchia of Laboratorio Brozzetti in Perugia. Marta is a phenomenal talent and her recreations of Renaissance designs woven on antique Jacquard looms are over the top gorgeous.
• Two Culinary and Wine tours with cooking lessons by Maria Luisa Scolastra of Villa Roncalli in Foligno, wine tastings at Cantina Dionigi in Bevagna and Paolo Bea in Montefalco, great meals out at Rocca Fiori, il Rientro, Herba Luna, Oscars, i Birbi, and my favorite Roman-style pizza in Bevagna. Ahh, the food in Umbria is fantastic!
• Three family groups came to hang out and explore Umbria — what great barbeques we had in the orto and it was certainly worth the climb to Civita di Bagnoregio for a those lunches at Alma Civita.  Thanks for returning a third time Howard and Jodi and bringing the whole family. Next time with the grandkids.
• A personal highlight, and a reunion with old school friends — was getting to spend time with Jackie Jenkins and family and to reconnect with my best friend from Junior High, Ken Bè. Thank you for the spectacular lute concert at the palazzo. Great to to know that even after more than 40 years we can still pick up our friendship.
• What a great time our Italian group had on our Parliamo in Italia tour. With the help of a Jane Bertolino, and lots of pushing, the entire group saw a big improvement in 10 days. Well, at least they got their questions out there faster. Such nice people and a wonderful adventure with memorable experiences for all. I'll never forget everyone ordering cheese at Orvieto's weekly market.
• Three groups came to visit as a result of charity auctions for two local arts organizations in New York and the House of Good Shepherd Domestic Violence Shelter in Chicago. So glad aWeekinUmbria could help raise money for you. Really nice people too.
• And the season came to a wonderful conclusion with a small group tour with a great group of lawyers and friends from Saint Louis.  Such a nice group of people and so many laughs.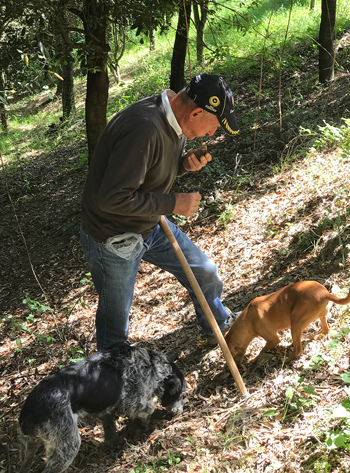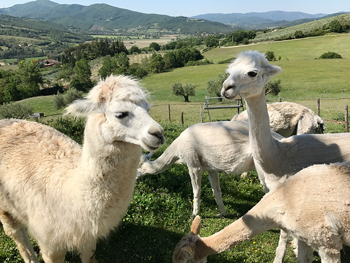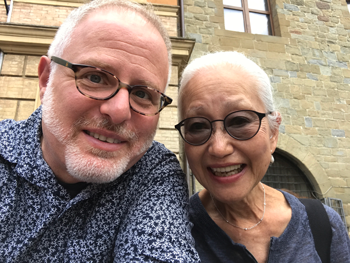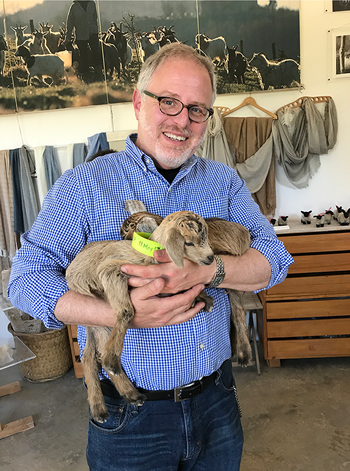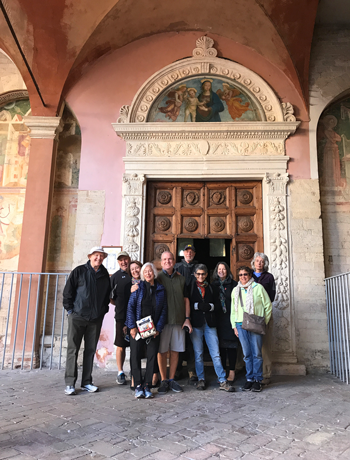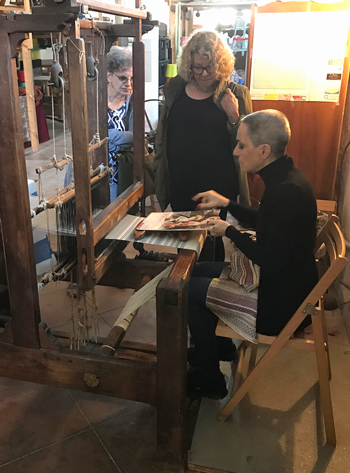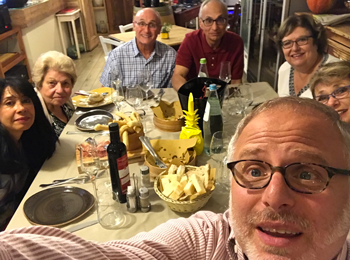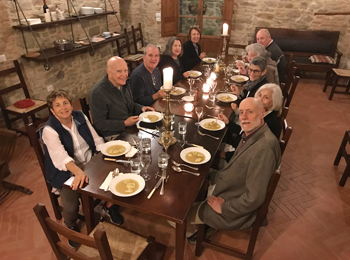 Join us for an all inclusive tour this year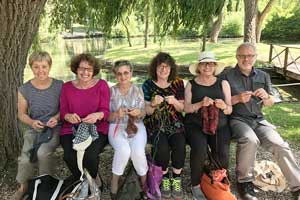 Join Shaina Bilow on this 8-day knitting and fiber adventure. Visit cashmere and alpaca farms, a jacquard weaving studio, and commercial processing, knitting, and weaving factories.
6 places still available  More info >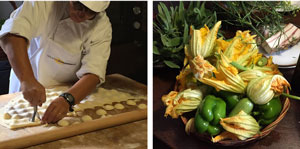 Come learn with local chefs the secrets flavor of Umbrian cooking; visit an organic farm; cheese making demonstration; truffle hunt; lessons with chefs at the palazzo or in chef's restaurants. Customized tours anytime you want. Minimum 4 people. More info> aWeekinUmbriaCooks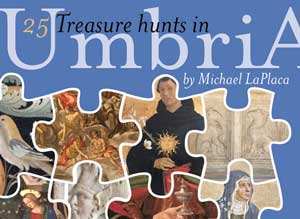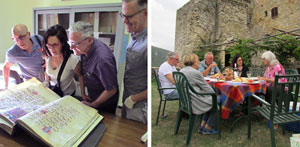 • Book Club tours
Available anytime you want. Joins us for a fabulous adventure. Read 3 books and come prepared for the authors' world come alive as you discover the actual settings and real flavors of Umbria. (Available for 2 to 4 people too)
More info> Book Club tours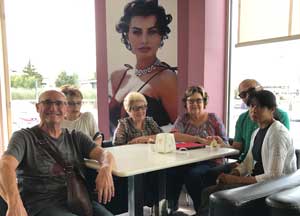 In the planning stages: Spend 8 days with a unique immersion experience – daily lessons, shopping adventures, a wine tasting and a cooking lesson, and fun car banter . . .  More info > Parliamo in Italia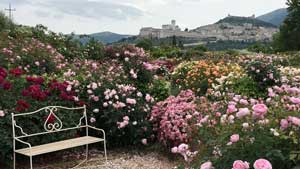 Discover Umbria's art, food, wine and so much more with an week-long adventure. Customized tours for 4 to 8 people. (And incredible accommodations in a 17th-century palazzo.)  More info > Best of Umbria Tours