Medieval jewel
A couple years ago I had a guest who spent two weeks with me. She liked to go off the beaten path and discover things. One evening, after a full day of roaming around up near Umbertide, she came to dinner and exclaimed, "Why didn't you tell me about Montone?"
I stuttered that I had never heard of Montone. She said I should know it as it was spectacular. She had a wonderful lunch and loved the town so much that she was willing to go back. So offering to join her in further exploration of the area, we set out the next day together.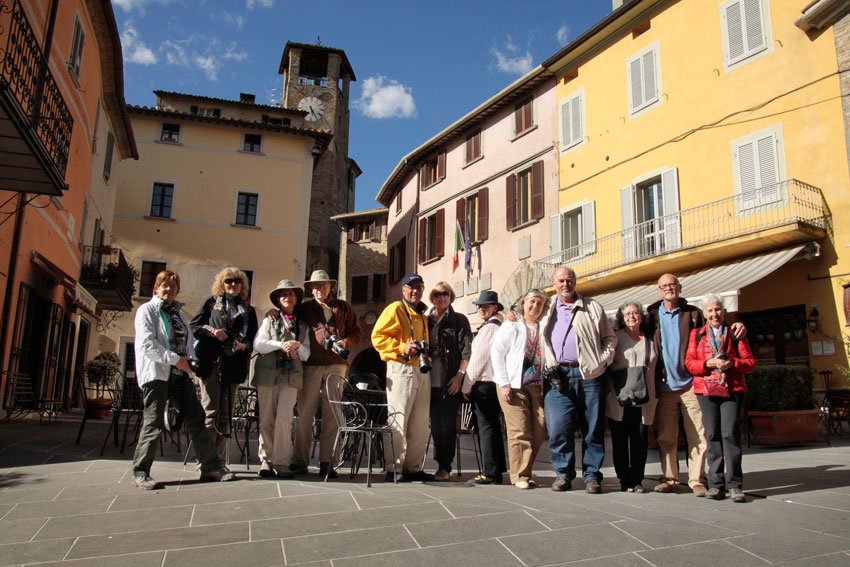 Unlike the ancient Etruscan towns (like Bettona) I am so fond of, Montone is a medieval in origins dating from the 10th century judst 35 kilometers northeast of Perugia. The walled town is as perfect a medieval village as one could hope for. The hilly and twisty streets wind down to a main piazza off of which one can find several excellent restaurants. The newly renovated bar is the perfect place for a cappuccino and there is even a Michelin one star restaurant around the corner.
I've been back many times and enjoyed wonderfulmeals. I've even brought one of my photography tours by for a visit and they loved it too.