Umbria's wonderful capitol
Perugia is the capital city of the region of Umbria as well as the capital of the largest of Umbria's two provinces. It is vibrant and surprisingly young for a pretty much medieval city. Filled with many things to do — museums, churches, restaurants, shopping, concerts, and much more — you're sure to need to spend at least a day there.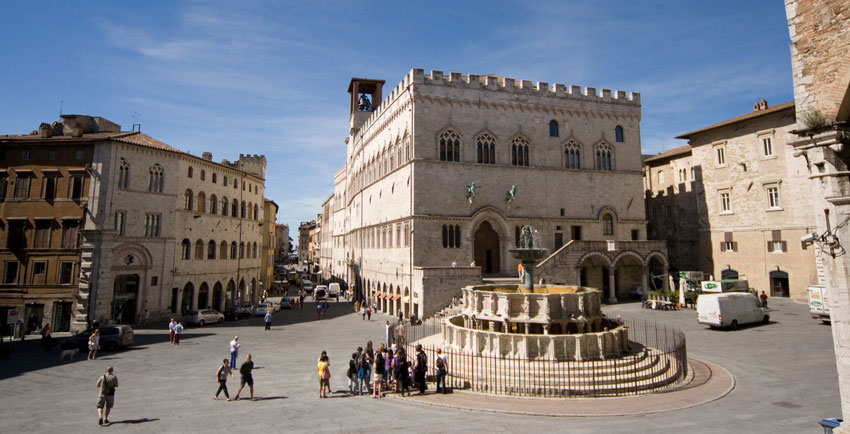 Encompassing several hilltops and valleys and, for motorists, 5 exits on the road to Siena and the A1 to Florence. Perugia is an ancient city with many sites dating back to the Etruscan period (the famed Etruscan Arch to name but one) but today is known as the home of several universities, including the Universtity for Foreigners. There are two hugely popular annual events: the Eurochocolate Festival (October), the Umbria Jazz Festival (summer), to which thousands of fans of both mob the city.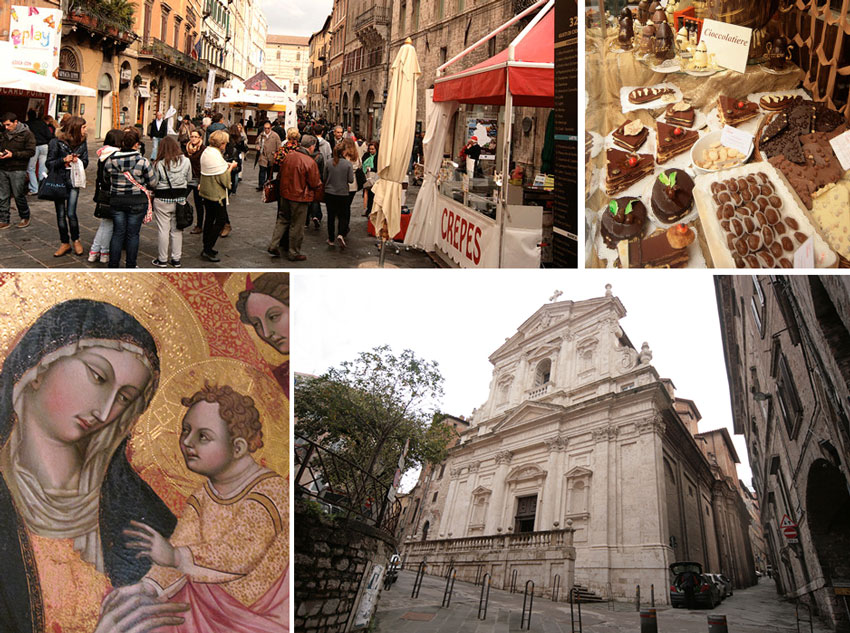 Culturally, Perugia is also home to the famous painter Pietro Vannucci, called Perugino (even though he was techincally born in Città della Pieve nearby). One of his masterworks not to be missed are the frescoes of the Sala del Cambio as well as a number of paintings in the National Gallery of Umbria.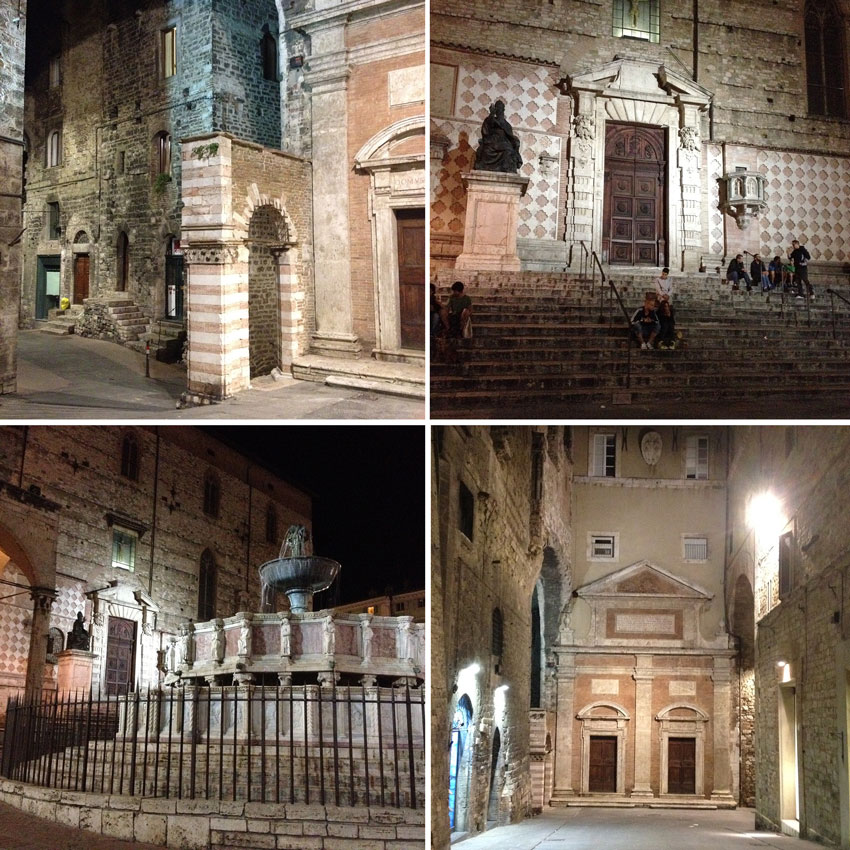 Oh, my favorite things to eat in Perugia? There is the famous Sandri chocolate shop on the Corso Vanucci that makes the most amazing hot chocolate you'll ever have. There are also three really wonderful gelaterias you can choose from — Grom being my favorite.