Spectacular Spoleto
If you've been reading through all my musings on the various towns of Umbria you will by now have gotten used to my superlatives. And then we get to Spoleto which is a wonderful city and a spectacular duomo with an amazing fresco cycle by Filipo Lippi. What can I say, it's Spoleto and it is glorious!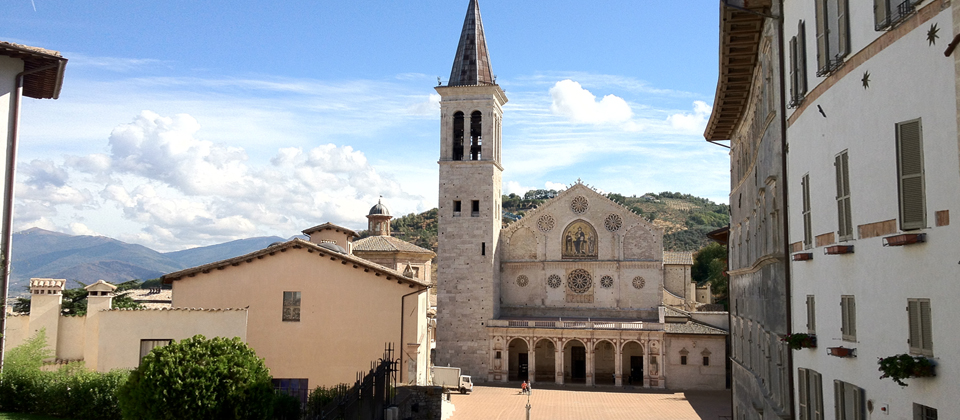 Spoleto is situated on the eastern branch of the ancient roman Via Flaminia which leads off to Nursia (Norcia). But let's not start with too much ancient history. I prefer to start by mentioning two wonderful things to see that are actually outside the city. They are the late 4th century church of San Salvador which is located above Spoleto's cemetery just off the north exit of the highway. It is remarkable in that it is built in the style of Roman temples and actually uses some recycled stone pieces. It has the air of authentic antiquity because is basically is. (It was designated a UNESCO World Heritage Site in 2011.) Enjoy.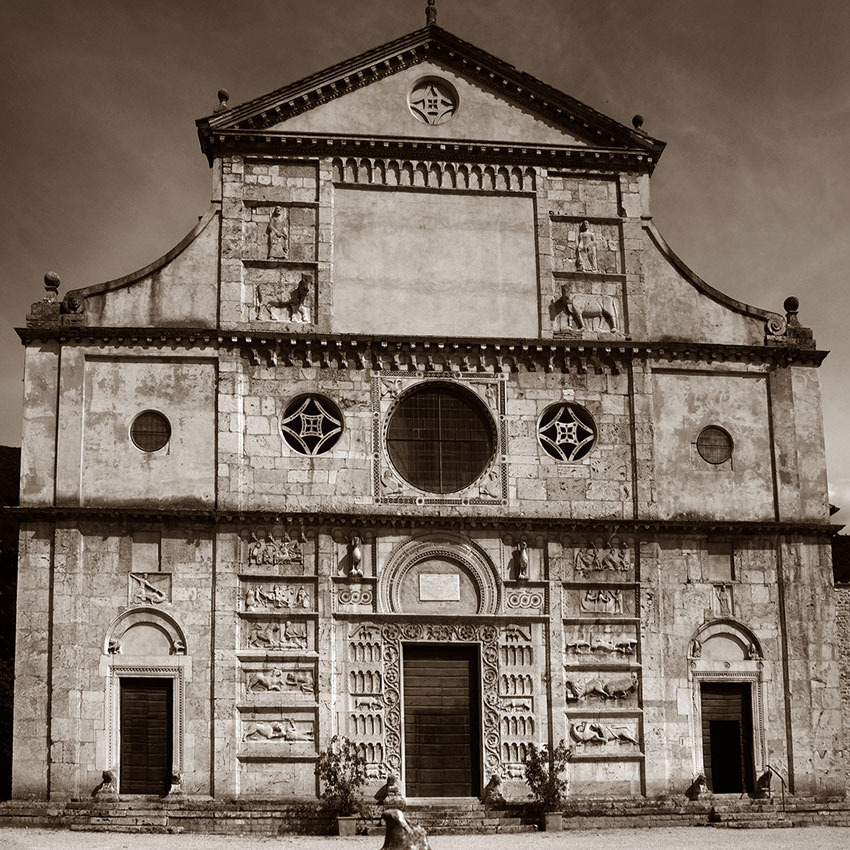 The other great thing outside the walls is the church of San Pietro which was first built in the 5th century over an ancient necropolis (to house the remains of the Saint) and served as the cathedral of Spoleto until 1067. It was reconstructed in the 12th and 13th centuries and again in 1393. The famous reliefs of the facade date from the 12th century and are incredible examples of the Umbrian Romanesque Style. They are what you came to see.
Now for Spoleto proper. There is so much to see. First, exit the highway at the south exit where it is easy to find parking on the street or in the multilevel municipal lot. (There is a moving walkway to make getting closer to town easier.) Once in Spoleto, from this entry point, you will come to a piazza and on the left notice a window overlooking the rather intact Roman amphitheater. Walk around and enjoy Spoleto but make sure you save time for the Duomo.
The Duomo of Spoleto (Santa Maria Assunta) dates from the 12th century and features a Romanesque façade with a golden mosaic dated 1207 (depicting Christ between the Virgin Mary and St. John) and punctuated by no less than eight rose windows. Inside is a magnificent fresco cycle of the Life of the Virgin by Fra Filippo Lippi (1467). The artist's tomb is located in the right trancept. The Duomo's interior was baroqued in the 17th century for Pope Urban VII, who is commemorated by a Bernini bust high above the central door inside. Only the pavement and frescoes survived the renovation.
Above the town one might enjoy the emposing Rocca Albornoziana fortress, (1359–1370) with its six sturdy towers. It is located just next to an ancient aqueduct and, when approaching Spoleto from the south, is an iconic view of the city.