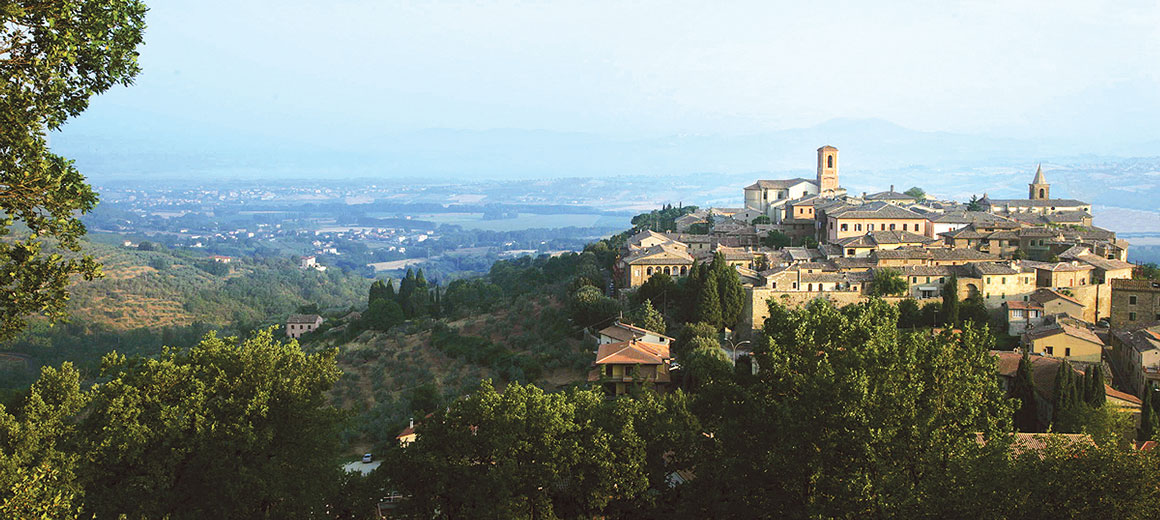 Parliamo in Italia
Discover Umbria on a 10 day Language Adventure
September 1– 12, 2017
Jane Bertolino and aWeekinUmbria.com offer a spectacular 10 day tour package filled with opportunities to hone your Italian language skills. Explore the fabled cities of  Assisi, Perugia, Orvieto, Spoleto, to name but a few; interact with locals at social events; enjoy a truffle hunt; attend a town festival; and much more.
Stepping into a living classroom, you'll savor Umbrian cuisine and our delicious Sagrantino wine; practice how to order off the menu; stroll intimate villages and ask for directions; visit local markets and shop for food; meet artisans and purchase world famous ceramics in Deruta; read a poem or passage from a famous novel — all in Italian. And all the while you'll discover our Etruscan, Roman, Medieval, and Renaissance heritage; visit glorious churches and museums, a medieval abbey; and enjoy breathtaking views all along the way.
Accommodations at the 17-century Palazzo Fiumi-LaPlaca in the walled town of Bettona, home of  your American host and the perfect base from which to explore Umbria.
 10 day package: $2950
Airfare in not included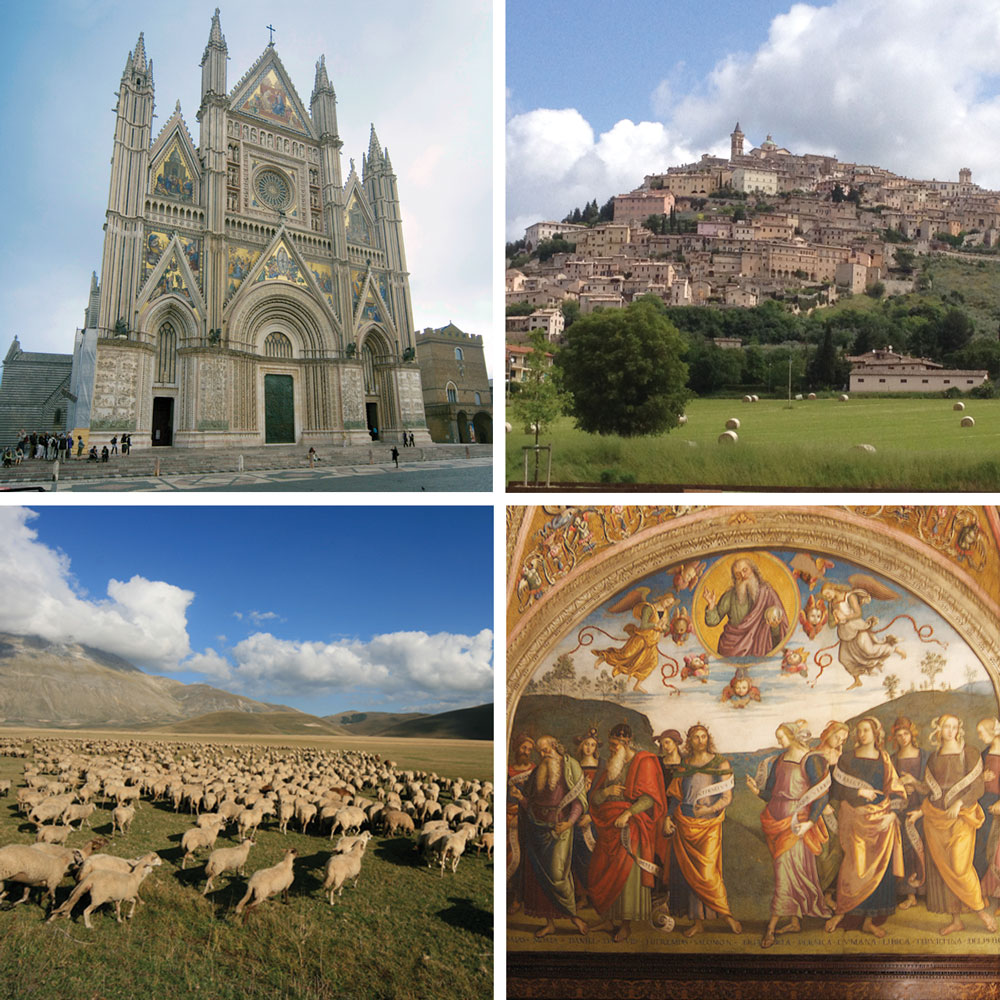 Tour cost: $2950 per person, double occupancy in a private or shared apartment or B&B room. ($250 surcharge for single occupancy, depending on number of guests and room availability.) Airfare is not included.
Our all-inclusive packages include:
• 10 nights accommodation in Bettona, Umbria;
•  All local transportation including pick-up and drop off at airport;
• Daily adventures, tours, visits to hill towns and more.
• Almost all meals;
• Two cooking lessons (in Italian and English)
•  Tastings at local wineries.
•  A truffle hunt and lunch;
•  Countless opportunities to interact with locals.
Flights depart NY September 1st. Group will be met at Fiumicino airport September 2, 2017
At the start of the trip participants will be given a journal in which to write down questions encountered during the day. Over dinner each night, Jane can answer questions and help with translations.
Note: Breakfasts each morning will be either at the palazzo or at the bar in the main piazza. Please discuss dietary restrictions in advance.
Book today! Maximun 12 persons (3 places available)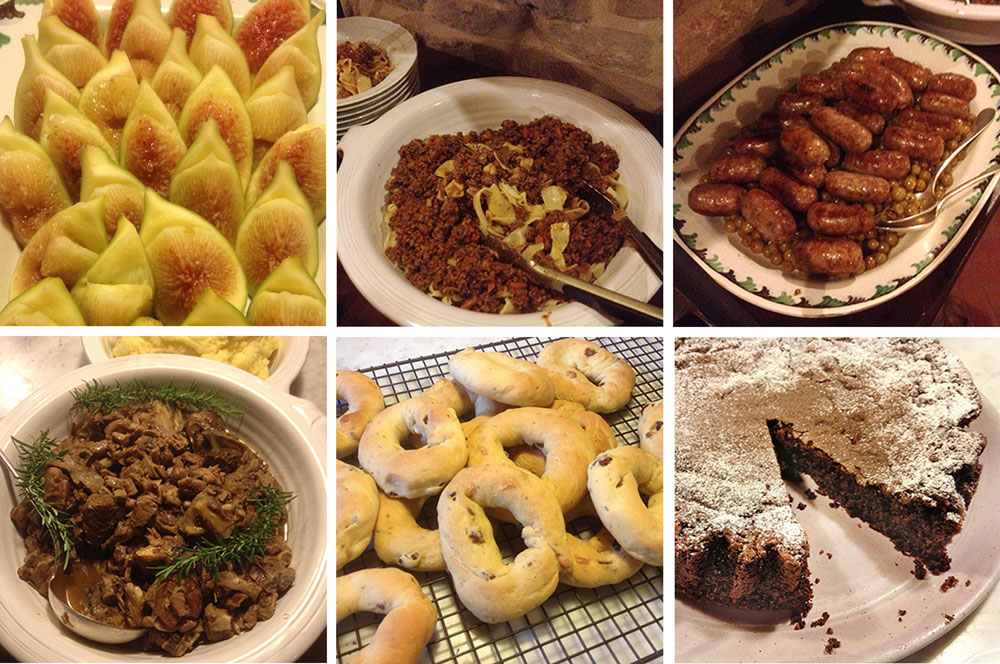 Proposed Itinerary:
Fri, September 1st: Depart New York airports
Sat, September 2: (Day 1)
• 10am pick-up at Rome's Fiumicino airport. You will be met by your host and transported to Bettona, stopping along the way for life-changing mozzarella from Campagna;
• Settle in rooms and Lunch at Palazzo;
• Take a walk to explore Bettona on your own, or people watch at the bar;
• Dinner in local restaurant: Discussion of Umbrian dialect with a local.
Sun, Sept 3: (Day 2)
• Ease into town life with a walk around the walls followed by cappunccinos and cornetti in the piazza bar;
• Visit medeival Bevagna to discover her beautiful Romanesque churches;
• Lunch of grilled meats in Collemancio;
• Afternoon cooking lesson;
• Dinner in the orto
Mon, Sept 4: (Day 3)
• Visit Assisi and the Basilica of San Francesco with frescoes by Giotto, Lorenzetti, and Martini;
• Free time for shopping;
• Lunch (delicious cappellacci with parmigiano and honey) at La Palotta;
• Visit Spello to see Pinturicchio's famous Baglioni chapel;
• Dinner at a local Sagra (town festival)
Tues, Sept 5: (Day 4)
• Visit Trevi, famous for its olive oil;
• Go on a truffle hunt above Spoleto;
• Enjoy a truffle lunch at agriturismo;
• Visit Spoleto — Filippo Lippi frescoes;
• Dinner at palazzo cooked by local cook
Wed Sept 6: (Day 5)
• Morning visit to Lago Trasimeno;
• Ferry to Isola Maggiore;
• Lunch in fabulous restaurant on the edge of the lake;
• Return to Passingnao for gelato;
• Relax at Palazzo: Discussions of Italian idioms with Jane;
• Fabulous pizza night out
Thurs, Sept 7: (Day 6)
• Visit Orvieto on Market day;
• Free time for shopping and specially designed language themed treasure hunt;
• Lunch at il Moro (another incredible pasta experience);
• Stop in wonderful Todi to visit her spectacular churches and have un cafe;
• Light dinner at Palazzo
Fri, Sept 8: (Day 7)
• Visit the abbey at Montelabbate for a private tour and reading assignment from The Name of the Rose;
• Visit the medieval city of Gubbio;
• Lunch (gnocchi stuffed with truffle cheese) at il Bargello;
• Visit the jewel-like Borgo Santa Giuliana;
• Learn the Italian card game briscola;
• Dinner at palazzo cooked by a local chef
Sat, Sept 9: (Day 8)
• Visit Perugia's farmer's market. Group will shop for evening meal;
• Take MiniMetro into center to visit museums or explore and practice on your own (lunch on your own);
• Shopping at a great Italian kitchen shop;
• Visit to nearby Etruscan tomb complex;
• Dinner in Bevagna
Sun, Sept 10: (Day 9)
• Morning cooking lesson;
• Lunch: BBQ Italian Style in Palazzo's orto to practice your Italian with locals
• Dinner at a local Sagra (local festival)
Mon, Sept 11: (Day 10)
• Morning excursion to shop for world famous ceramics in nearby Deruta;
• Lunch TBD
• Visit Castello Monte Vibiano with the world's smallest theatre;
• Farwell dinner: Osteria I Birbi, Perugia
Tues, Sept 12: (Day 11)
8am departure for airport for afternoon flights. We cannot meet morning flights.