Spring 2017 Knitting Tour
May 13-20, 2017
Join us this exciting week-long fiber adventure.
Enjoy 7 days of outings, demonstrations, tours of our fabled hill towns, visits to nearby cashmere and wool farms, yarn shops and factories, discover the great art of our museums and churches, enjoy extraordinary food and wine, a cooking lesson and wine tasting, and much more.
And you'll stay in a beautifully restored 17th-century palazzo in the walled hill town of Bettona.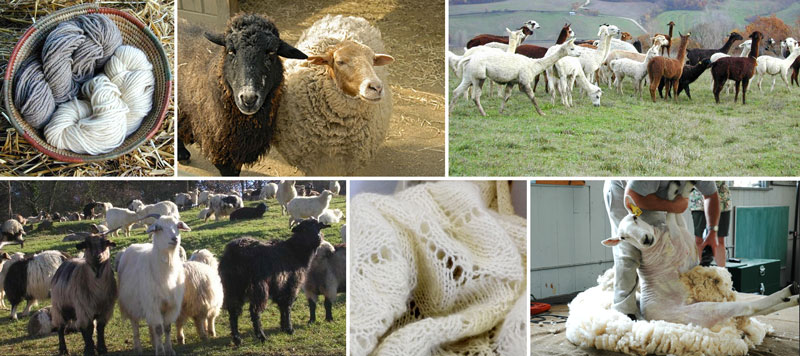 Packages include: accommodations for 7 nights in an historic palazzo (see below), daily tours and outings, all meals, wine tastings, admission fees, airport pick up/drop-off, and local transportation
$2600 per person, double occupancy in a private or shared apartment or B&B room. ($300 surcharge for single occupancy, if available.) Airfare is not included.
Tour includes:
• 7 days of touring the fabled hill and plain towns, including Perugia, Assisi, Gubbio, and more;
• Enjoy demonstrations and workshops, and evening knitting circles;
• Visit several farms and learn the process of raising sheep, cashmere goats, and alpaca;
• Discover local factories and  yarn shops, and meet other fiber enthusiasts;
• Visit cashmere outlets for great savings;
• Enjoy a truffle hunt in the beautiful mountains above Spoleto and then a truffle lunch;
• Visit Solemeo, home of renown Cucinelli Cashmere;
• Shop the town of Deruta for world famous ceramics;
• A visit to a weaving studio producing antique Jacquard patterns;
• Enjoy the best Umbria has to offer with wonderful meals out, a cooking lesson, and a wine tasting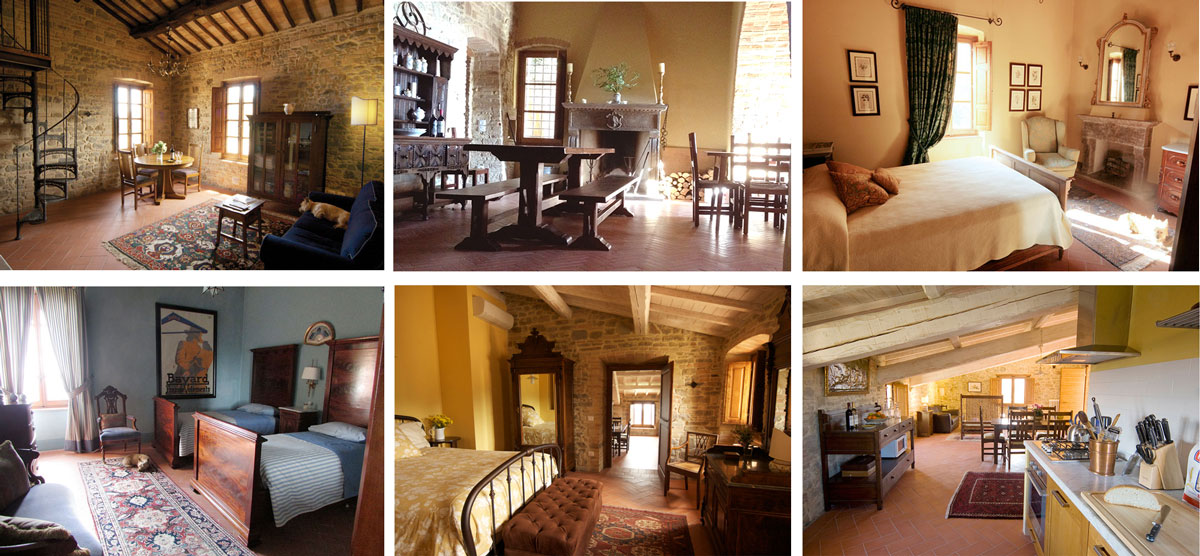 Extraordinary accommodations is the beautifully restored 17-century Palazzo Fiumi-LaPlaca
A variety of accommodations are available on a first come basis. Shared apartments sleep four with queen and twin beds and a shared bathroom. Two B&B rooms, with private bathrooms, are also available. There is a $350 surcharge for single occupancy, if available.
Join us for an all inclusive tour this year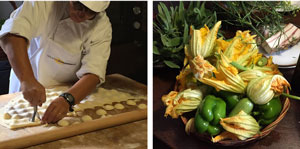 Come learn with local chefs the secrets to the flavor of Umbria. Busy that weeek? Let us customize a tour anytime you want. Minimum 4 people. More info> aWeekinUmbriaCooks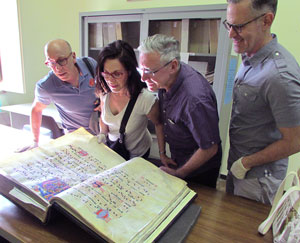 • Book Club tours
Available anytime you want. Joins us for a fabulous adventure. Read 3 books and come prepared for the authors' world come alive as you discover the actual settings and real flavors of Umbria. (Available for 2 to 4 people too)
More info> Book Club tours