2018/19 Themed Tours
Join us for a spectacular 7-day themed tour or let me plan a special one just for you.
Write info@aWeekinUmbria.com for more information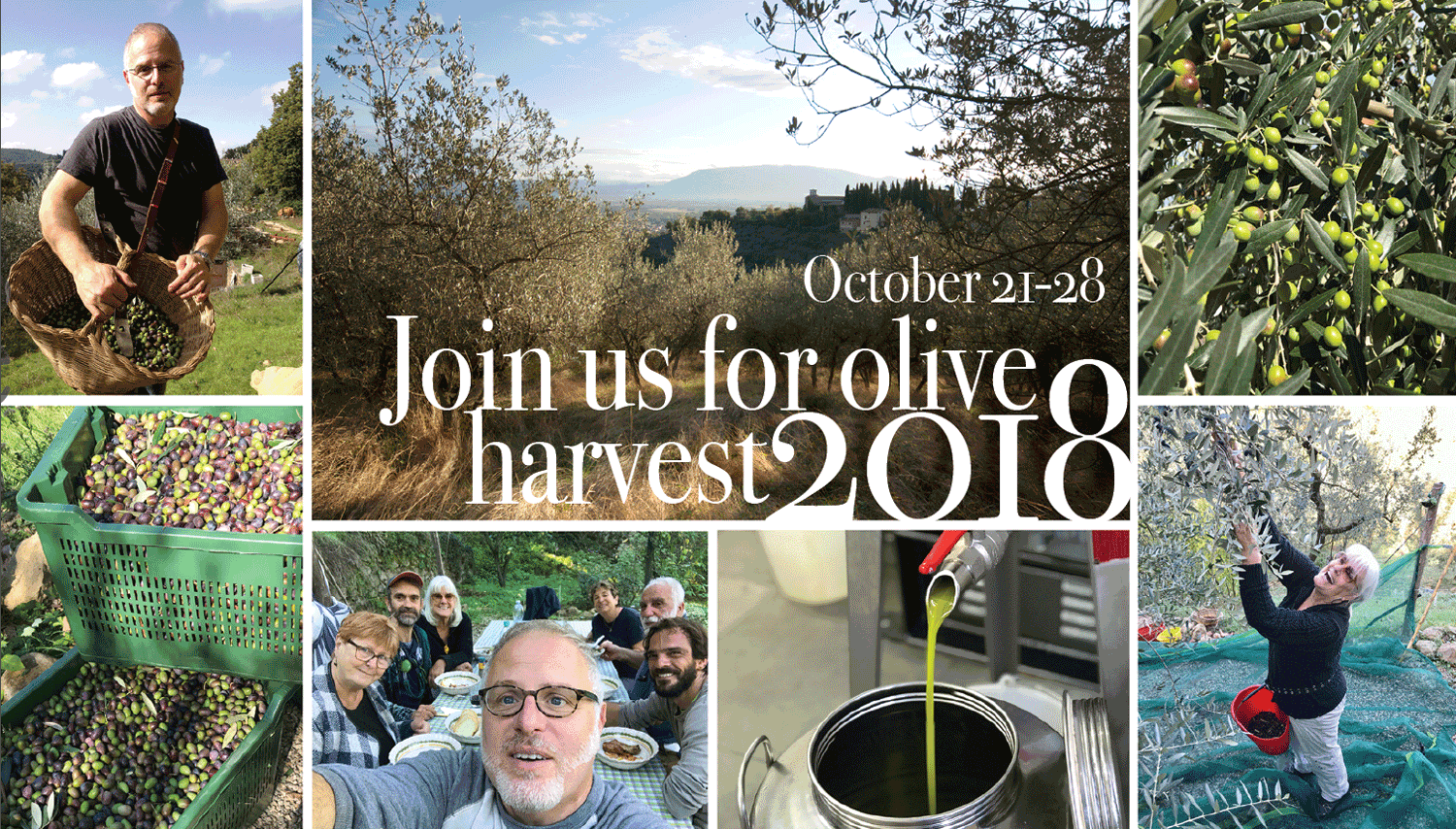 Culinary & Wine Tour featuring 2 lessons with Master chef Maria Luisa Scolastra
Join us as we collect the olives and take them to press. Taste the freshest oil you'll ever find. A spectacular week savoring the great tastes of Umbrian cuisine and wine . . .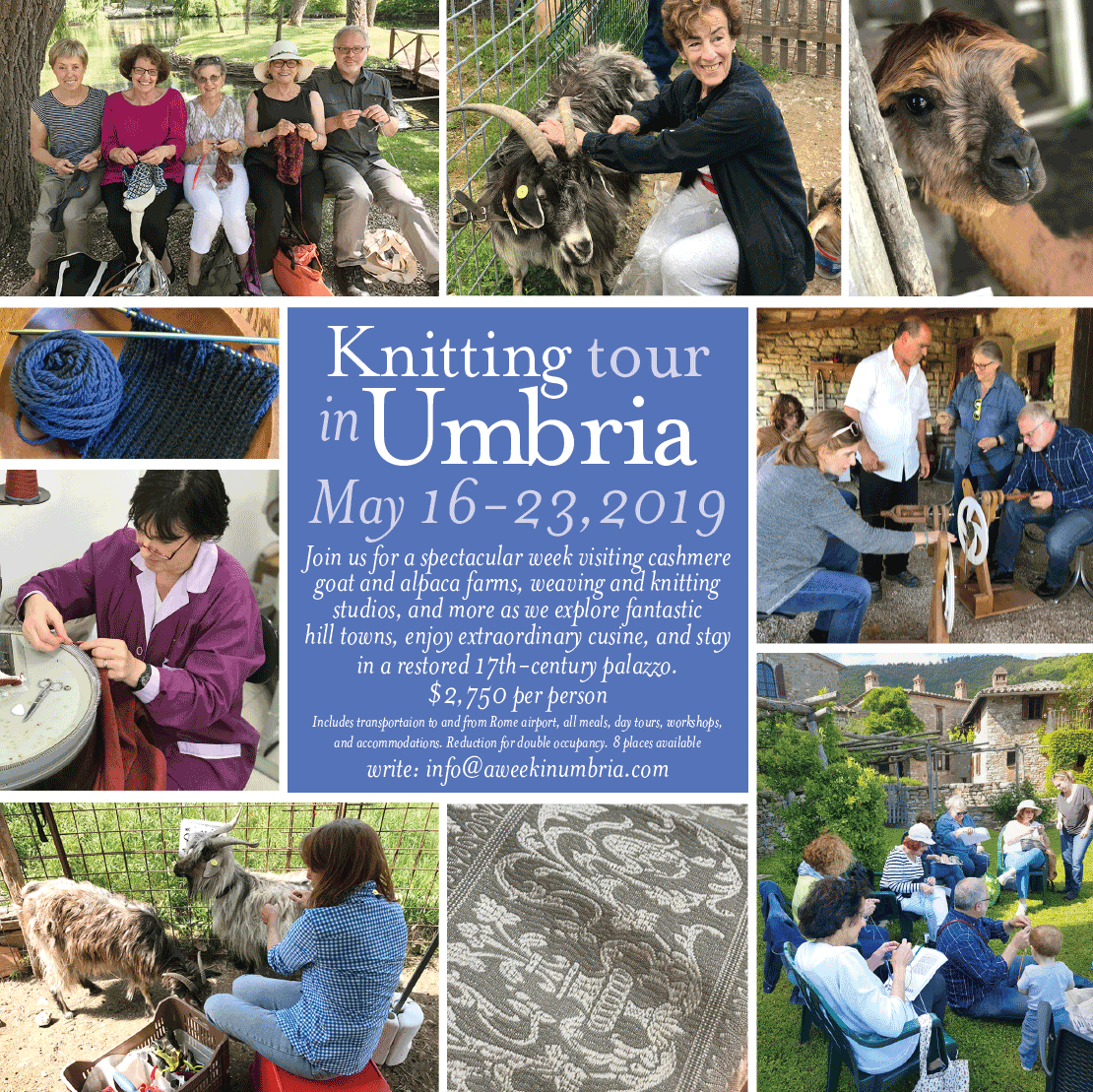 Join us on an exciting week-long fiber adventure.
Enjoy a week of tours of our fabled hill towns, visits to cashmere and alpaca farms, a weaving demonstration on jacquard looms, visits to knitting and weaving factories, extraordinary food and wine, a cooking lesson and wine tasting, and much more. (Guest instructor to be announced)
And you'll stay in a beautifully restored 17th-century palazzo in the walled hill town of Bettona.

Book Club tour to be announced
You may not have heard but The Name of the Rose is being made into a new 8-part series for TV. Much of it filmed in Umbria. I always said it was the perfect setting and now you can visit where it was filmed. Copies of each of the three books we will read will be sent to you.

Tour cost: $2750 per person ($2500 double occupancy) in a private or shared apartment or B&B room. Airfare is not included.
Our all-inclusive packages include:

• Pick-up and drop off at Rome's Fiumicino airport;
• 7 nights accommodations at Palazzo Fiumi-LaPlaca (go to
Accommodations
);
• Theme related day trips;
• Tours of our fabled hill and plain towns, including Perugia, Assisi, Montefalco, and more;
• All meals (excluding one possible lunch on your own);
• A cooking lesson in the palazzo's wonderful main kitchen;
• A wine tasting at one of our extraordinary wineries;
• Excursion to Deruta to shop for world famous ceramics;