Best of Umbria tour
Sponsored by the official Sanctuary City of Bettona

This year it's more important than ever to join us in the sanctuary city of Bettona. All are welcome to explore our beautiful town. Our (recently restored) town gate will remain open 24 hours a day. No lines, no showing identity cards or passports, and no secret handshakes. Our many churches and chapels even welcome women. (No need to pin a tissue to your head either.) Bars will happily serve anyone at our counters. (You will also not be persecuted for ordering a cappuccino in the afternoon, so order away.) Restaurants happily welcome non-Italian-speaking people.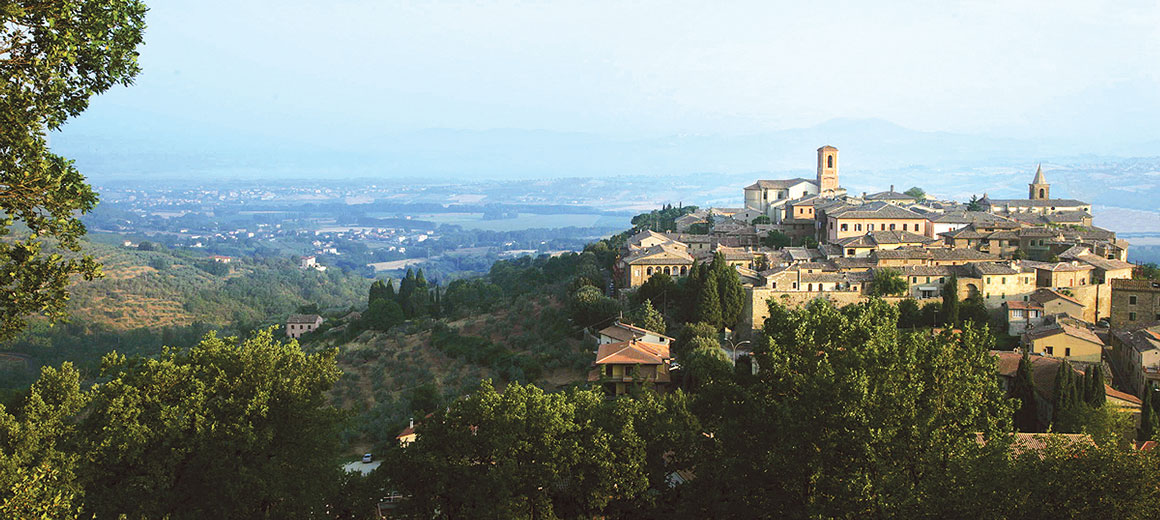 Get away from the madness and find sanctuary in the hill town of Bettona
Customized tours for 2 to 14 people offered anytime you want. Let me plan a tour that includes a bit of everything Umbria has to offer. Discover our great art, architecture, natural beauty, extraordinary food and wine, and so much more. And, you stay in a beautifully restored 17th-century palazzo that has become a sanctuary of its own.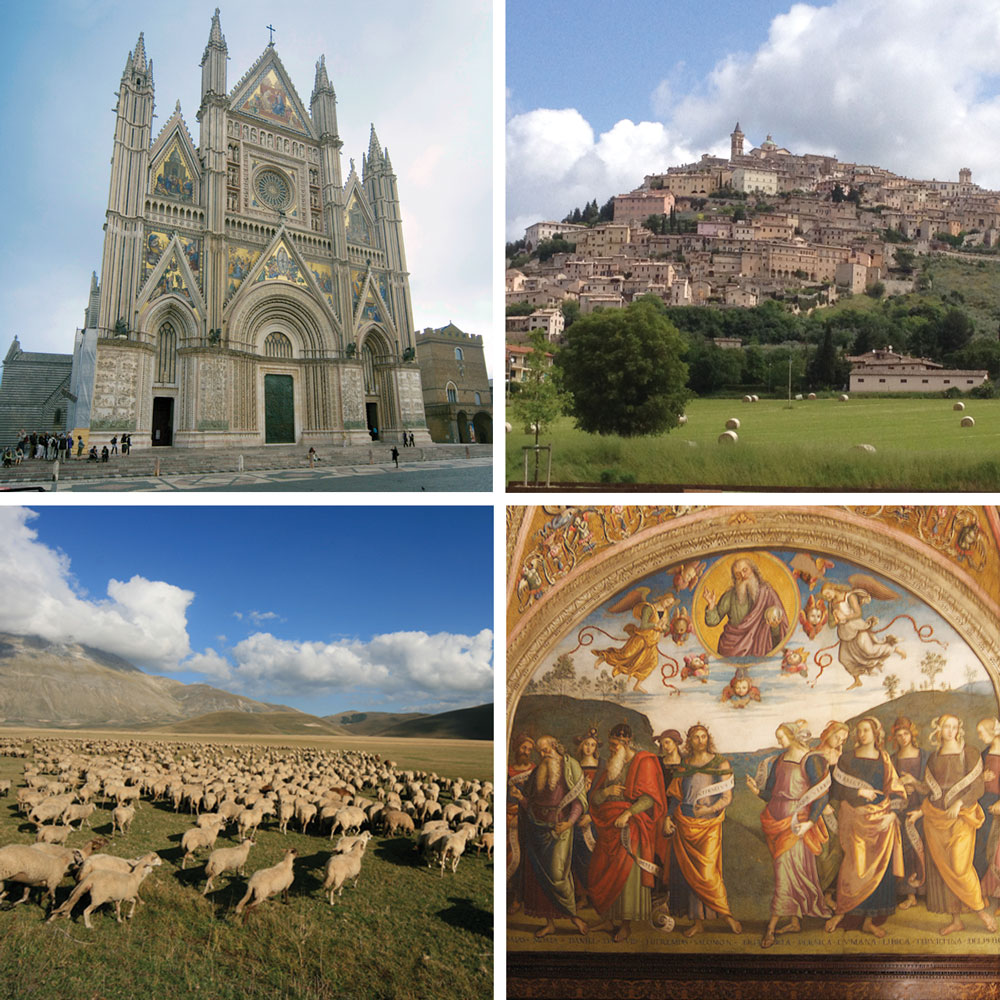 Tour cost: $2600 per person, double occupancy in a private or shared apartment or B&B room. (Surcharge for single occupancy, depending on number of guests and room availability.) Airfare is not included.
Our all-inclusive packages include:

• Pick-up and drop off at Rome's Fiumicino airport;
• 7 nights accommodations at Palazzo Fiumi-LaPlaca (go to
Accommodations
);
• Day trip tours of our fabled hill and plain towns, including Perugia, Assisi;
• All meals (excluding one possible lunch on your own);
• A truffle hunt in the beautiful mountains above Spoleto and then a truffle lunch;
• A cooking lesson in the palazzo's wonderful main kitchen;
• A wine tasting at one of our extraordinary wineries;
• Afternoon excursion to Deruta to shop for world famous ceramics;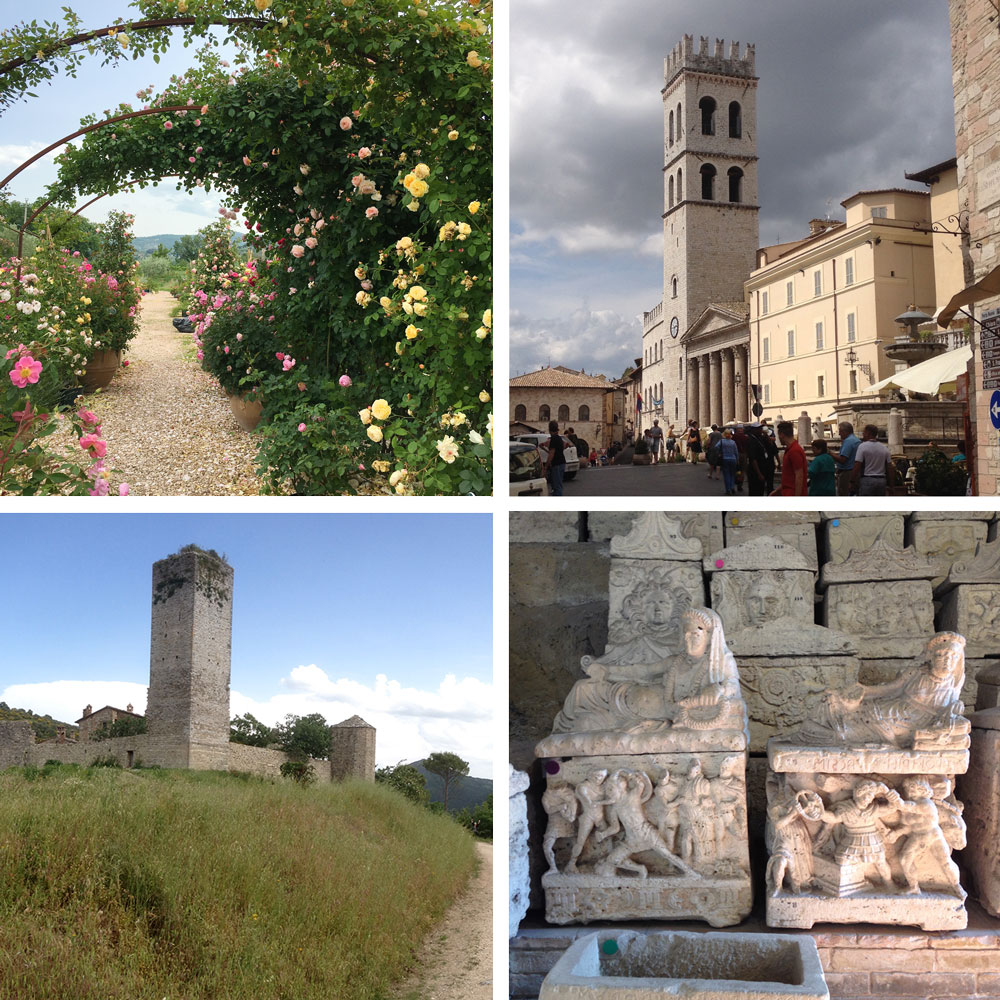 Offering the freedom to eat what you like
As long as it's Italian, that is. But then that's why you're coming in the first place, isn't it? Extraordinary food can be found just about everywhere you turn. No, I mean it. Join us for wonderful town festivals, outdoor markets, great local restaurants, and some of the best wine in Italy.
And the food back at the palazzo ain't bad either. Join us for a culinary tour, a cooking lesson, or just for dinner. I promise you won't be disappointed.