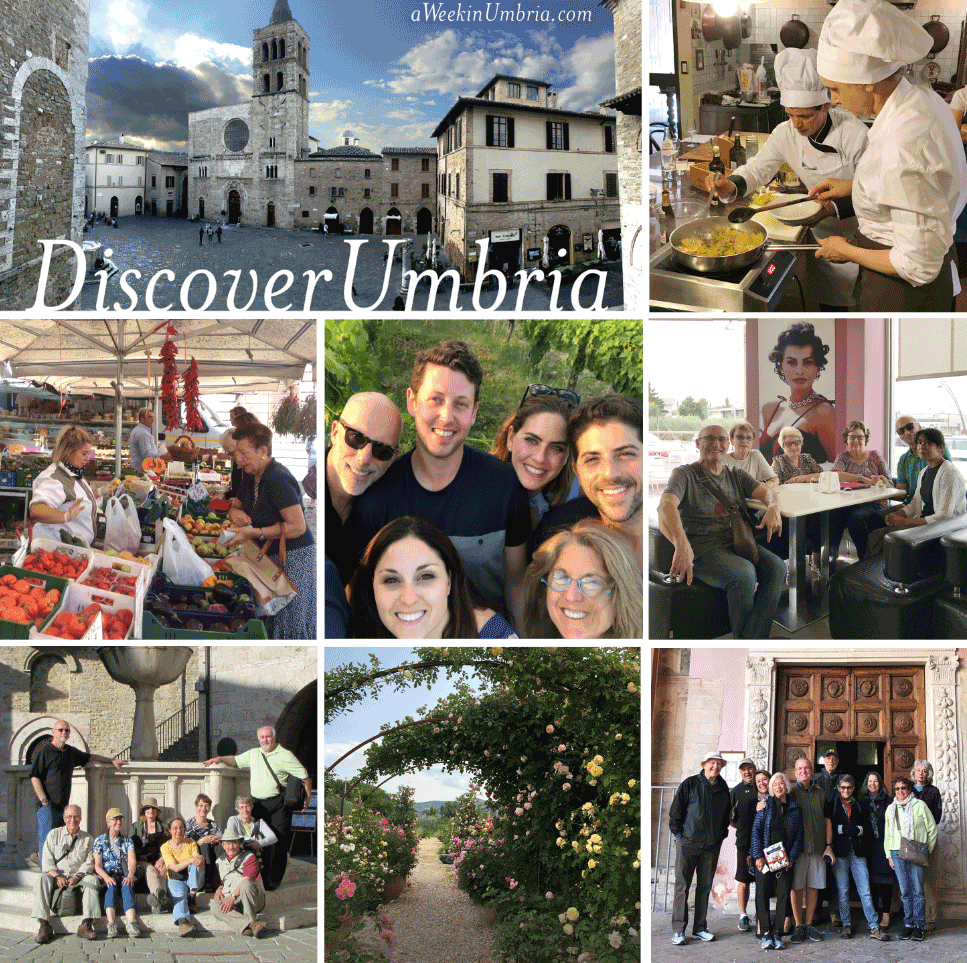 Best of Umbria Tours
Available April 15 to October 31
Discover Umbria with us.
This is your chance to fulfill the dream of that ultimate Italian vacation. The one where you spend time getting to know a place, sample the glorious food, see the smaller towns that are too often overlooked, visit a local festival, and get a sense of what life in Italy is all about.
Relax with friends over extraordinary meals and visit wineries to discover Sagrantino, wines for which we are justifiably famous. Discover masterpieces of Renaissance art, glorious architecture, medieval hill towns, and even Roman ruins. Enjoy the tranquility of our countryside and wander the out of the way places – hidden towns and majestic mountains with views that sweep on forever.
What to expect on our tours:
Explore the fabled cities of Assisi, Perugia, Orvieto, and Spoleto – to name but a few; savor Umbrian cuisine and wine with a mixture of home cooked meals, visits to extraordinary restaurants, and wine tastings; discover intimate villages and hill towns and shop for world famous ceramics in Deruta; and you'll enjoy breathtaking views all along the way.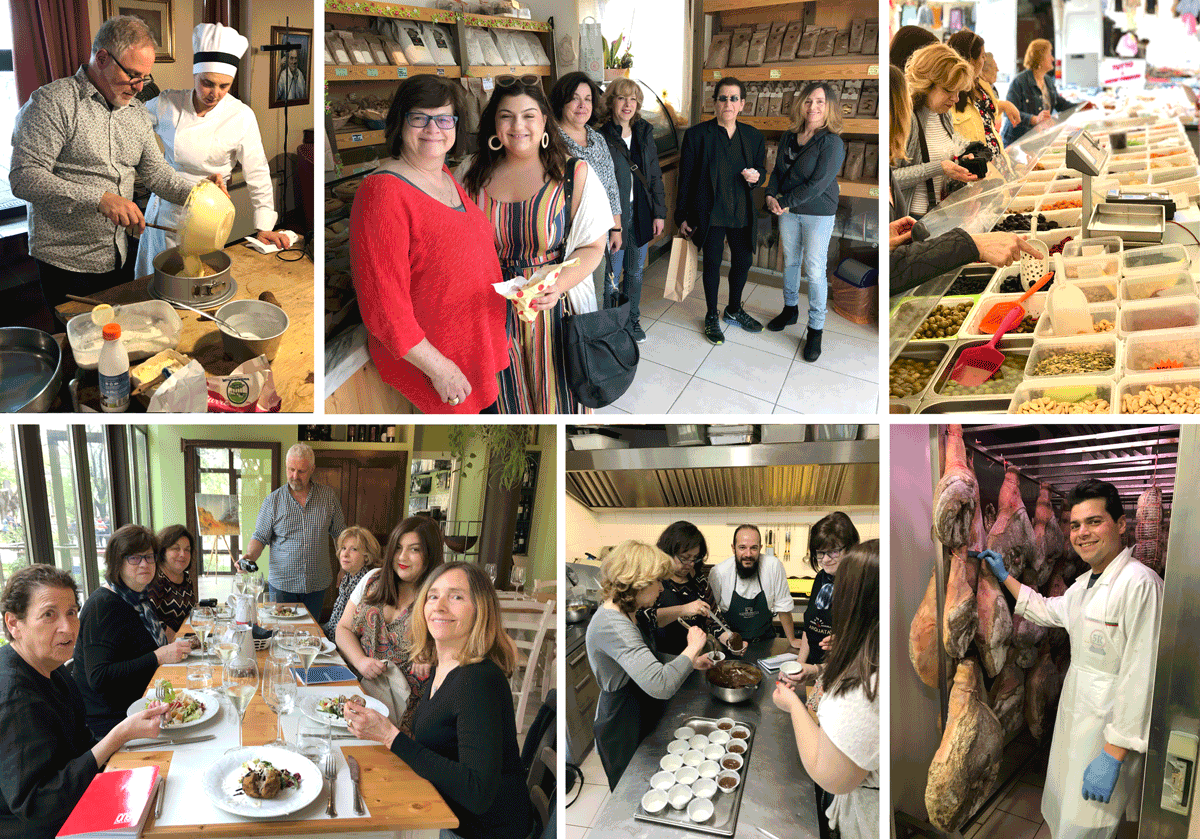 Tour packages include:
• Pick up/drop off at Rome airport;
• Outstanding accommodations in our restored 17th century palazzo in the walled hill town of Bettona;
• All meals in the palazzo and at extraordinary restaurants;
• Transportation throughout the week;
• Daily tours and museum fees;
• A cooking lesson at the palazzo;
• A tasting at a local winery;
• and a truffle hunt.
Accommodations:
At the restored 17th-century Palazzo Fiumi-LaPlaca in the picturesque hill town of Bettona. Located just 18k from both Perugia
and Assisi, the palazzo offers a variety of extraordinary accommodations.
Apartments with beamed ceilings, full kitchens, living and dining room areas, and private baths. B&B rooms furnished with beautiful antiques with private baths also available.
(For larger groups, accommodations can be combined to sleep up to 14.)
aWeekinUmbria.com sends a special welcome to the LGBT communtity.
Tour package cost:
$2500-$3000 per person – minimum 2 people in a 1-bedroom apartment or B&B room or 4 people in a shared 2-bedroom apartment or separate B&B rooms.
(Airfare is not included.)
For more information, contact info@aWeekinUmbria.com