7-day Knitting Tour
May 16-23, 2019
Join us on an exciting week-long fiber adventure.
Enjoy a week of tours of our fabled hill towns, visits to cashmere and alpaca farms, a weaving demonstration on jacquard looms, visits to knitting and weaving factories, extraordinary food and wine, a cooking lesson and wine tasting, and much more. (Guest instructor to be announced)
And you'll stay in a beautifully restored 17th-century palazzo in the walled hill town of Bettona.
Reserve today – 8 places available!  Write info@aweekinumbria.c0m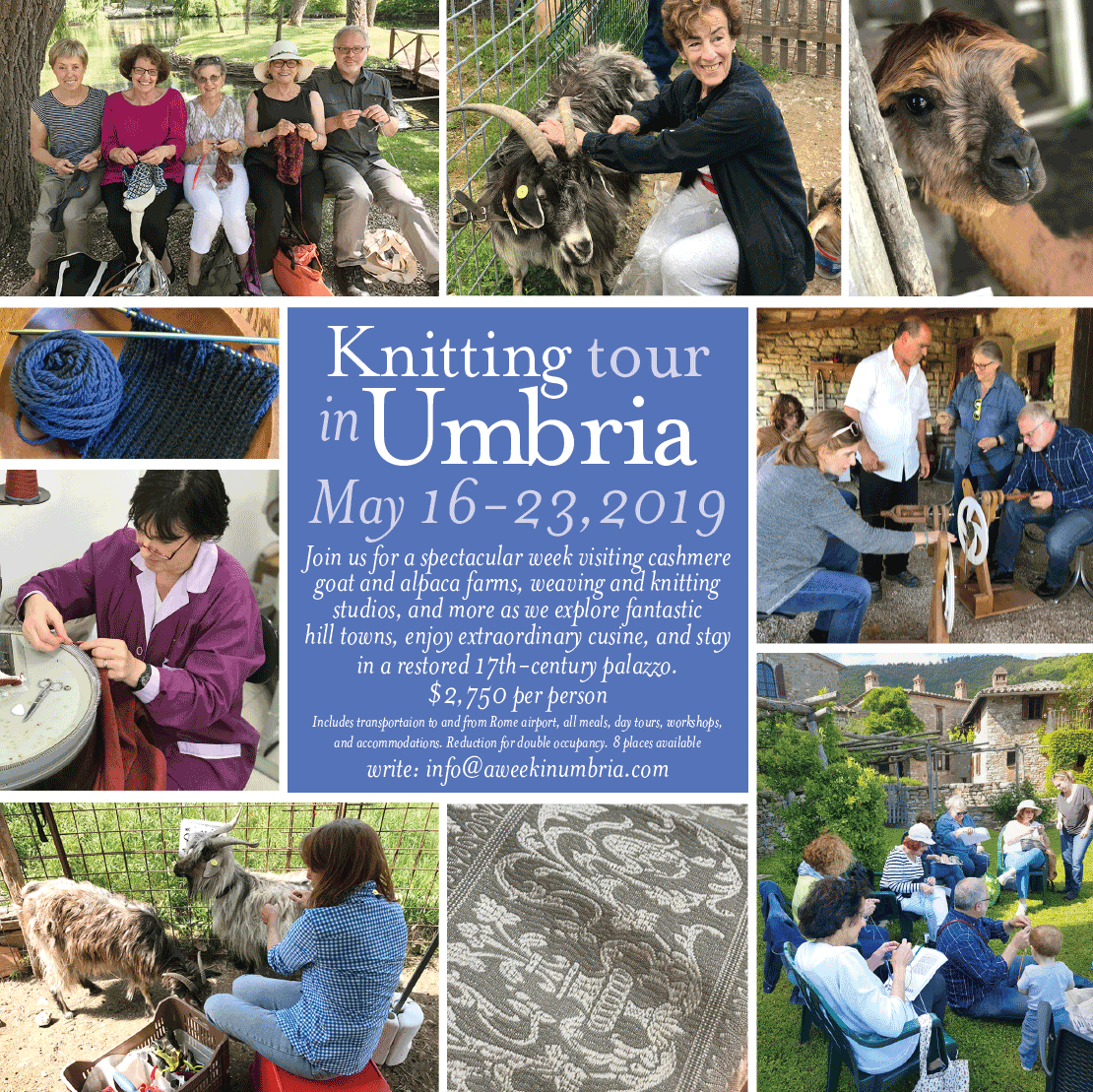 Package includes: accommodations for 7 nights in an historic palazzo (see below), daily tours and outings, all meals, admission fees, airport pick up/drop-off, and local transportation.
Tour includes:
• Daily tours of many of the fabled hill and plain towns of Umbria;
• Visit a (hand) weaving studio producing antique Jacquard patterns;
• Visit a cashmere farm and even get to comb a goat;
• Spend a day on an alpaca farm where we'll have a spinning lesson;
• Discover local factories and see all the steps of commercial knitwear production;
• Visit a small workshop where you can order a custom cashmere sweater;
• Visit a cashmere outlet for great savings;
• Visit the Pardi linen factory to see commercial woven production. (A discount is offered on linen purchases.)
• Enjoy a truffle hunt, a cheese making demonstration, and a truffle lunch;
• Enjoy evening knitting circles;
• Shop in the town of Deruta for world famous ceramics;
• Enjoy the best Umbria has to offer with wonderful meals out, a cooking lesson, and a wine tasting . . .
7-day all inclusive package:
$2750 per person, single occupancy;
$2550 double occupancy;
Rooms are in a private or shared apartment or B&B room. (Group configuration determines room availability.)
Airfare is not included in package price
For help planning your trip — airline tickets and travel insurance — contact Bill Travers at 212-869-6431 or bill70tt@aol.com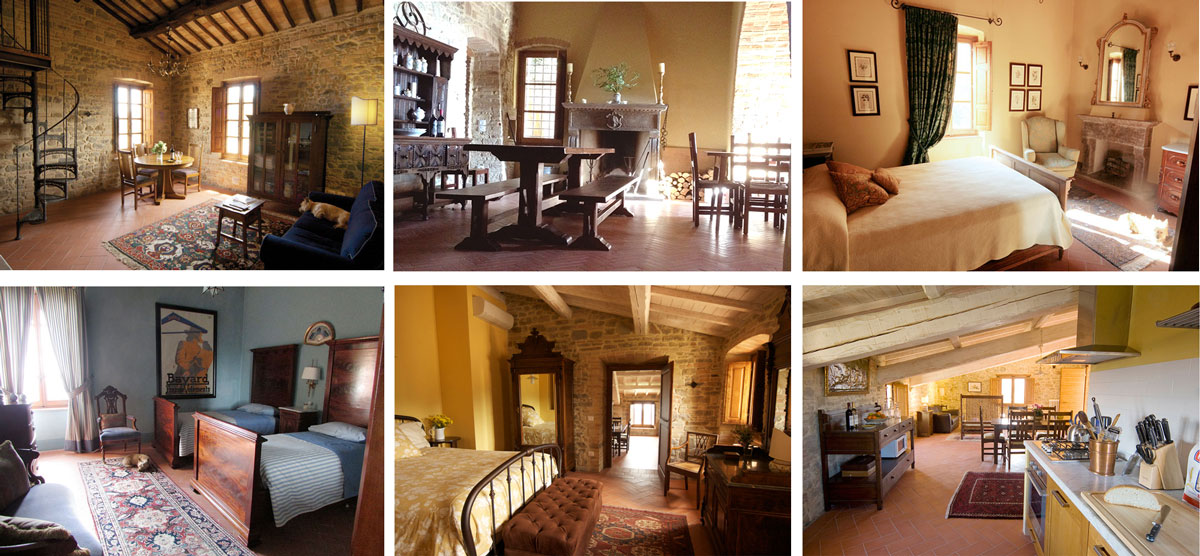 Extraordinary accommodations is the beautifully restored 17-century Palazzo Fiumi-LaPlaca
A variety of accommodations are available on a first come basis. Shared apartments sleep four with queen and twin beds and a shared bathroom. Two B&B rooms, with private bathrooms, are also available. Depending on group configuration, there may be a surcharge for single occupancy, if available.