L

G

B

T

Q

Tour in Umbria to benefit Rockland County Pride Center


June 2-9, 2020
Join fellow supporters of RCPC on an exciting week-long adventure in Italy to celebrate Perugia Pride. $1000 from each ticket goes to benefit Rockland County Pride Center's work with the LGBTQ community in Rockland.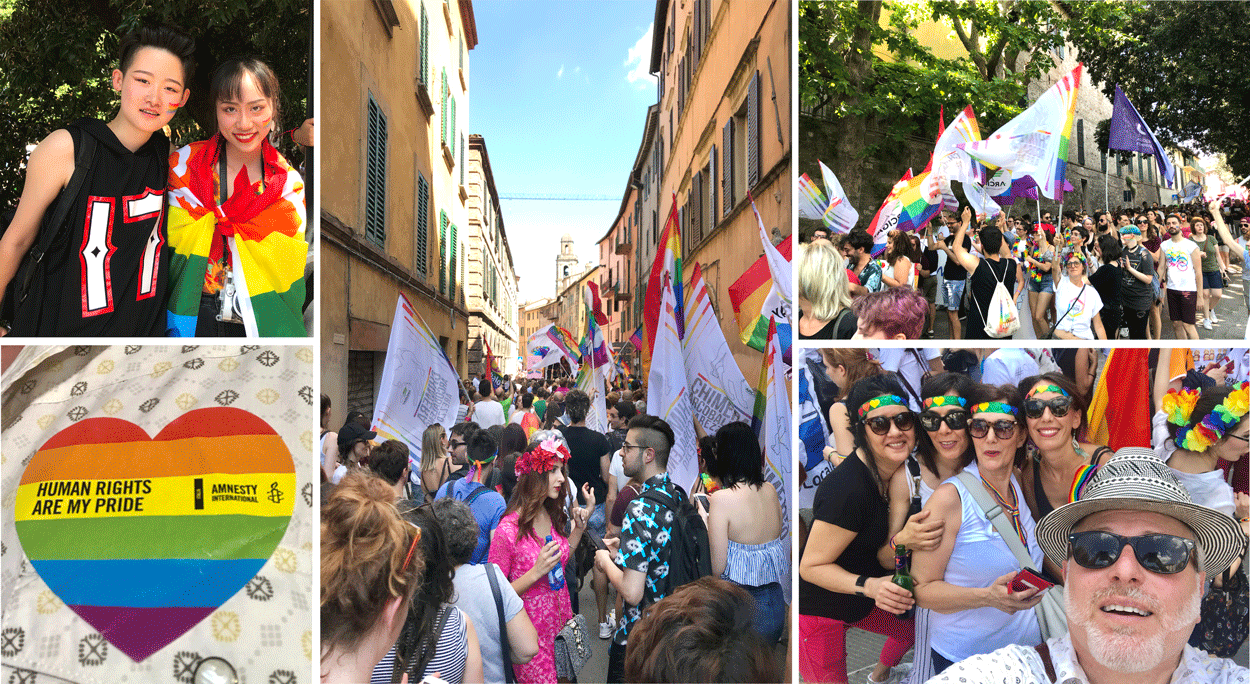 Buy a ticket and support Rockland County Pride Center
Gay Umbria Tour Tickets include all expenses from pickup to return to Rome's Fiumicino airport. Your 7 night accommodations are in a gay owned and operated B&B in an historic palazzo in a wonderful Umbrian hill town. Your days will be planned and you won't have to worry about a thing.  Tickets $3000 per person (double occupancy) of which $1000 is donated to RCPC. If space is available, there is a $350 fee for single occupancy. (Airfare is not included.)
In addition to the Perugia Pride 2020 parade . . .
• Attend an ArciGay (Perugia's gay activist/social group) dance;
• Day tours of some of Umbria's fabled hill towns;
• Search the medieval streets of Orvieto on a specially designed treasure hunt;
• Wander the pristine hills above Spoleto in search of truffles;
• Discover wonderful Umbrian wines at a local winery;
• Enjoy a cooking lesson at a nearby agriturismo;
• Fall in love with our fabulous food and so much more.
• a wine tasting at a local winery;
• an olive oil tasting at Decimi frantoio;
• Cheese making demonstration or cooking lesson at a local agriturismo;
• Truffle hunt followed by a wonderful rustic lunch including a pasta dish with truffles;
Your package includes:
• accommodations for 7 nights at Palazzo Fiumi-LaPlaca in Bettona;
• pick up and return to Fiumicino airport (to meet one flight each way) – a big plus not offered on other tours;
• daily guided tours, all entrance fees;
• all meals (depending on final schedule, there might be one lunch on your own);
Accommodations:
Bettona, Umbria:  Accommodations will be at the wonderful Palazzo Fiumi-LaPlaca in the picturesque hill town of Bettona. Located 18 kilometers from both Perugia and Assisi in the heart of Umbria, the restored 17th-century palazzo offers a variety of extraordinary accommodations for a spectacular vacation. Apartments with full kitchen, living and dining room areas and private baths and shared accommodations offered for this special group event.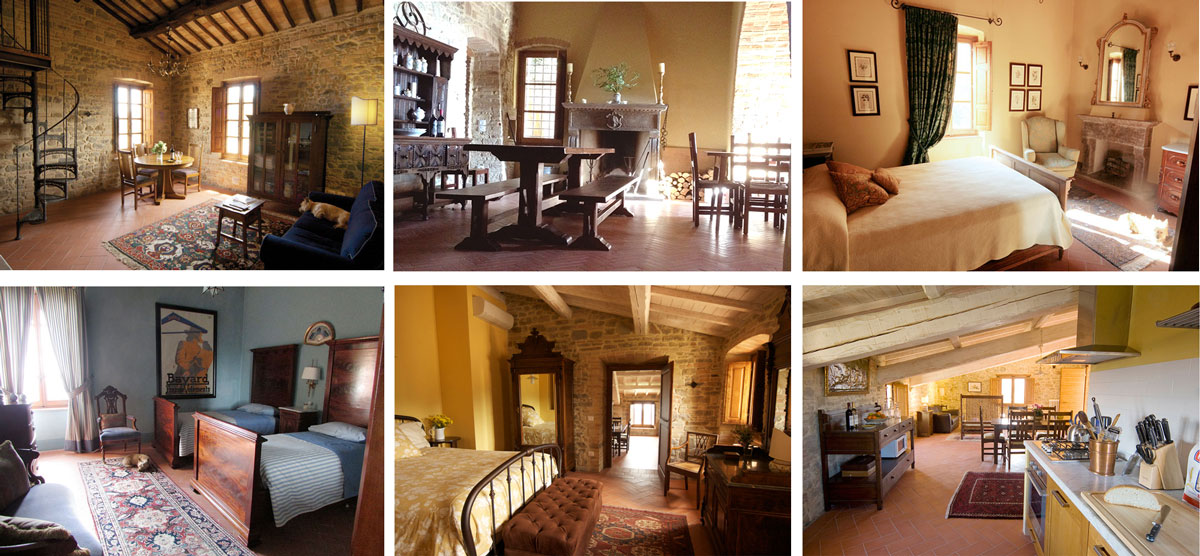 For help planning your trip — airline tickets and travel insurance — contact Bill Travers at 212-869-6431 or bill70tt@aol.com