Wine tours available April to November
Join us on a personalized wine tour anytime you want. Let aWeekinUmbria.com organize a special week's adventure to discover the exceptional wines of Umbria. Write info@aWeekinUmbria.com to get the conversation going.

Umbrian Wine & Culinary Adventure
July 1–8, 2017
Reserve now, places available. Write info@aWeekinUmbria.com

Umbria is home to spectacular wine. The king of Umbria grapes is the sagrantino, which means sacred wine because the sweet versions were used for mass. That all changed in the 1970's when a few local wineries experimented with dry versions of 100% sagrantino and blends. The result is nothing short of miraculous. aWeekinUmbria will joyously arrange for small groups to delve into our marvelous wines at the drop of a hat. Plan a full week of discovery or make it a day trip into our wine, but come and taste the bounty we offer.

June 9–17, 2017 Tour:
Spring is a fabulous time to come and partake of Umbria's wonderful cantinas. Visit extraordinary wineries, tour our fabled hill towns, and discover much of what the Green Heart of Italy (Umbria) has to offer.
In addition to visiting well known cantinas like Arnaldo Caprai, Paolo Bea, and Castello Monte Vibiano you'll be guided through the vineyards of wonderful small producers like Dionigi, Terre Margaritelli, and Decugnano dei Barbi for equally extraordinary tastings. We'll also take a day trip to Siena and visit two wineries in Montepluciano to sample Super Tuscans, Brunellos and Barolos .
Since you'll also be here for the festival of Corpus Christi we'll spend a morning at Spello's famous Infiorate where the streets are literally painted with flowers. And you'll get to enjoy a truffle hunt and hike in the mountains above stunning fortress of Spoleto.
The food will be exceptional in every way and there will even be a hands-on cooking lesson in Palazzo Fiumi-LaPlaca's kitchen.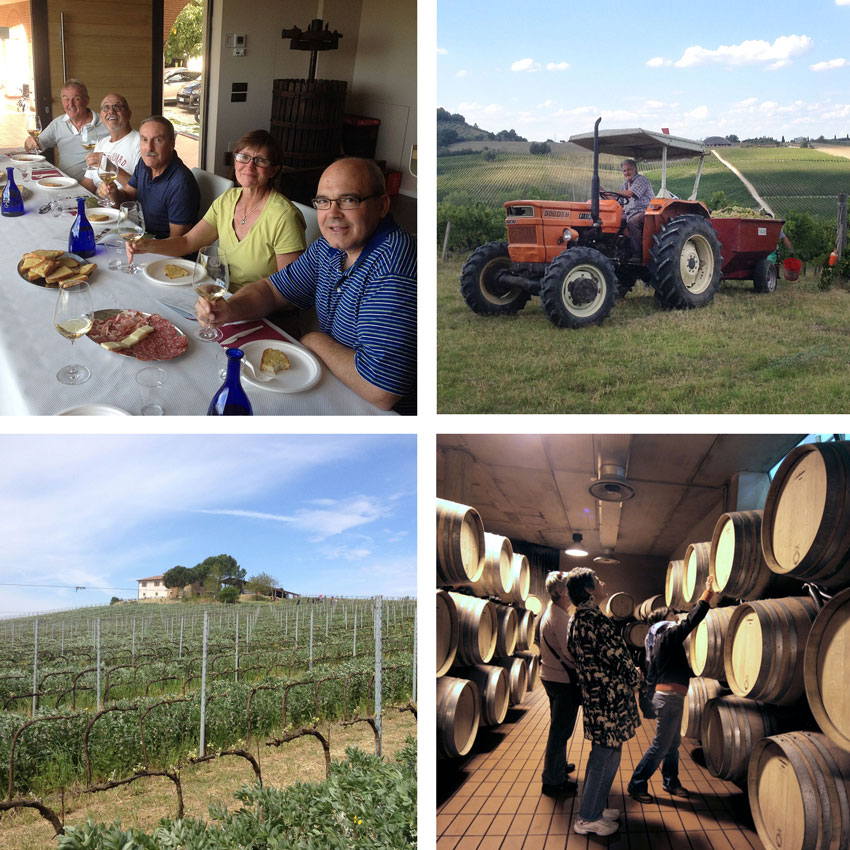 Accommodations:
Beautifully furnished 1 or 2 bedroom apartments and B&B rooms in a restored 17th century palazzo in the walled hill town of Bettona, just south of Assisi and Perugia.

Discover some of the most beautiful places in Umbria
Special events and festivals
Join us for a special Group Tour