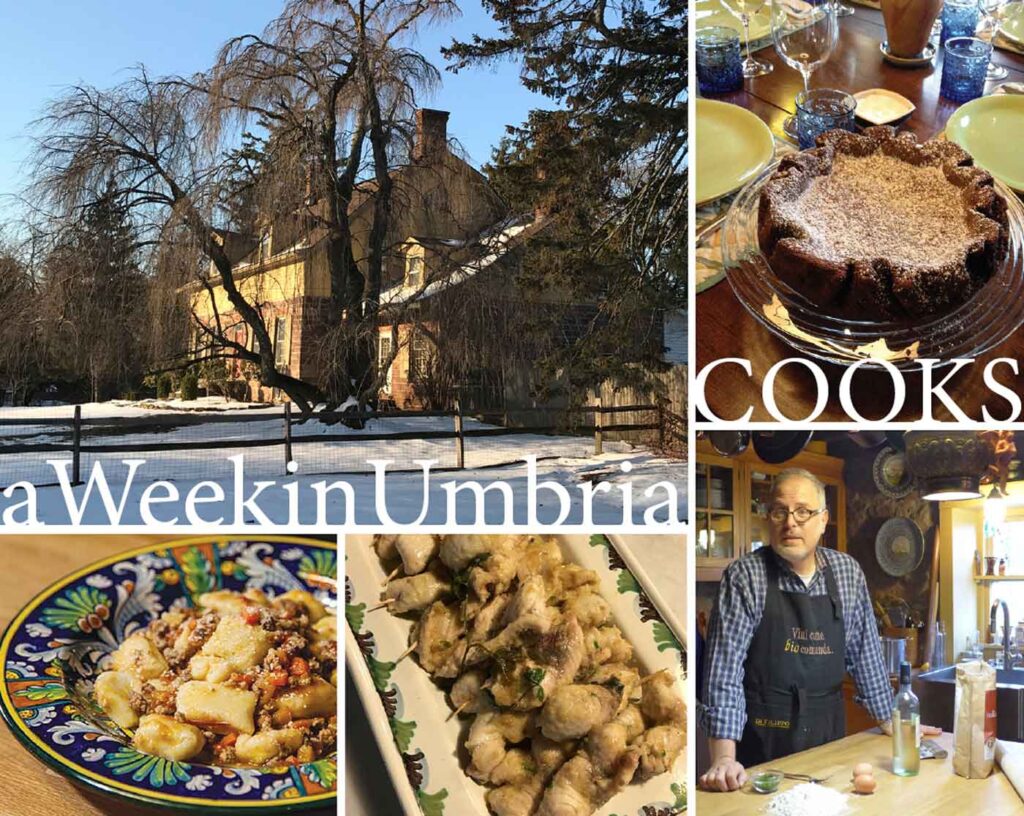 Cooking Classes/Dinners at the Blauvelt Homestead
Cancelled until further notice
Learn traditional Italian recipes and enjoy the wonderful ambiance of an historic Hudson Valley home
In addition to the amazing tour packages to Umbria, aWeekinUmbriaCooks will also offer classes/dinners in Blauvelt, New York. Enjoy a lesson and meal in another extraordinary kitchen in an 18th century stone farmhouse located just minutes from the Tappan Zee bridge, on the storied west bank of the Hudson River.
Michael LaPlaca, the owner of Palazzo Fiumi-LaPlaca in Umbria and your host in Blauvelt, opens his home for special classes that seamlessly blend into intimate dinner parties. Savor delicious Italian cuisine in an extraordinary setting.
Start with an antipasto, then on to a primo (the classic Italian first course – pasta, risotto, or gnocchi), follow with a delicious secondo (the second course) and a contorno (a vegetable side dish), and finish with a traditional dessert.
Three-hour classes (plus the meal) are offered mid-November till end of March and cost $100 per person, per lesson. (Prosecco is served and guests bring additional wine for meal). Gift certificates available. (For 4 to 8 people.)
For information on tours and lessons in Blauvelt write: info@aWeekinUmbria.com