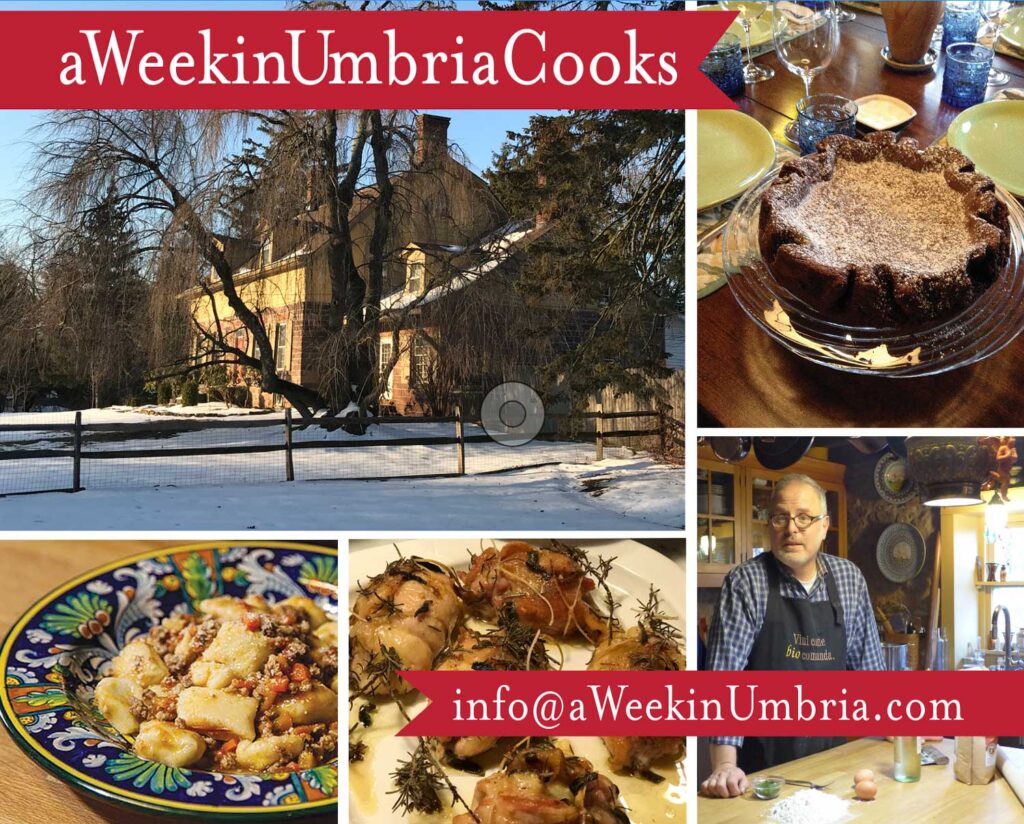 Cooking Classes/Dinners in Blauvelt N.Y.
The perfect Holiday gift

 

you've been looking for
Sun,

January

7

,

10:30am — Pasta, Pasta, Pasta! class
Sat,

January 13

, 5:00pm — Full meal class


Sat,

February 3

,

10:30am  — Gnocchi anyone? – 3 versions


Sun,

February 4

,

10:30am — Dessert class
Learn traditional Italian recipes and enjoy the wonderful ambiance of an historic Hudson Valley home
In addition to the amazing tour packages to Umbria, aWeekinUmbriaCooks will also offer classes/dinners in Blauvelt, New York. Enjoy a lesson and meal in another extraordinary kitchen in an 18th century stone farmhouse located just minutes from the Tappan Zee bridge, on the storied west bank of the Hudson River.
Michael LaPlaca, the owner of Palazzo Fiumi-LaPlaca in Umbria and your host in Blauvelt, opens his home for special classes that seamlessly blend into intimate dinner parties. Savor delicious Italian cuisine in an extraordinary setting.
Intensive classes as scheduled (above) or let me plan a private lessons for 6 people with a full meal menu or intensive workshop of your choosing. 
Classes are 3 1/2 to 4 hours and are offered December 2023 till February 10th 2024
$100 per person, per lesson. (Prosecco is served and guests bring additional wine for meal). Gift certificates available. (For 4 to 8 people.)
For information on tours and lessons in Blauvelt write: [email protected]