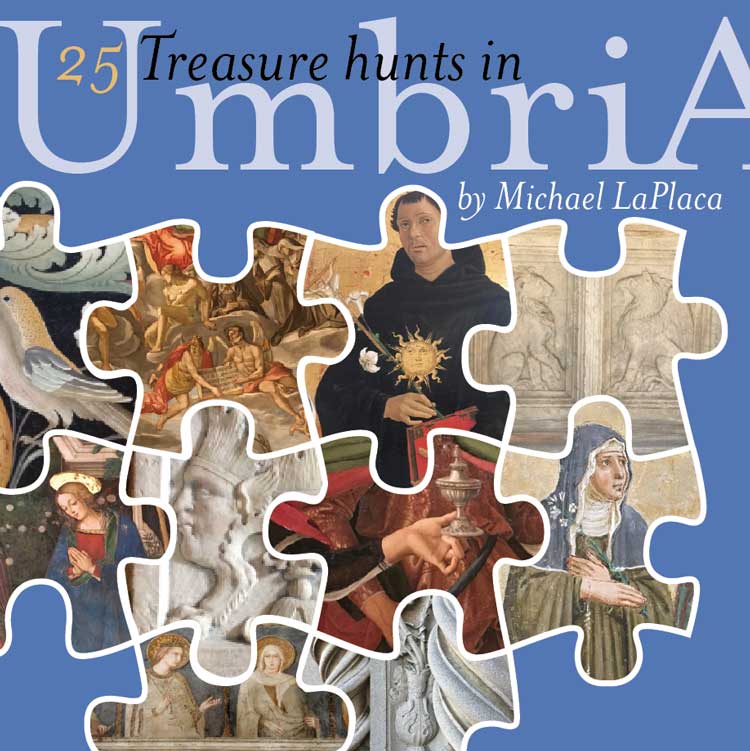 Treasure Hunts of Umbria tour
Explore Umbria with art hunts in various towns, musuems, and churches
In my travels throughout Umbria I have been happily surprised by the extraordinary works of art found not only in spectacular museums but in small villages tucked away and only found with the aid of a travel guide and a GPS. The thrill of the hunt, so to speak, has kept me exploring.
Putting together treasure hunts in towns throughout Umbria is my way of sharing some of the art, sculpture, and architecture, both great and small, that have become a part of my life. Come and discover for yourselves just how much beauty is to be found in Umbria. I'm sure you'll fall in love with it too.
Discover our great art and so much more . . .
For those of you who like treasure hunting, this tour is for you. aWeekinUmbria will customized your tour — for 4 to 14 people — anytime you want. Included in the tour is a beautiful printed book of hunts in many more places than we'll be able to do in our week together. That means you'll just have to come back. Let me plan a tour that includes not only the great art of Umbria but a bit of everything we have to offer — great art, architecture, natural beauty, extraordinary food and wine, and so much more. And  you'll get to stay in a beautifully restored 17th-century palazzo.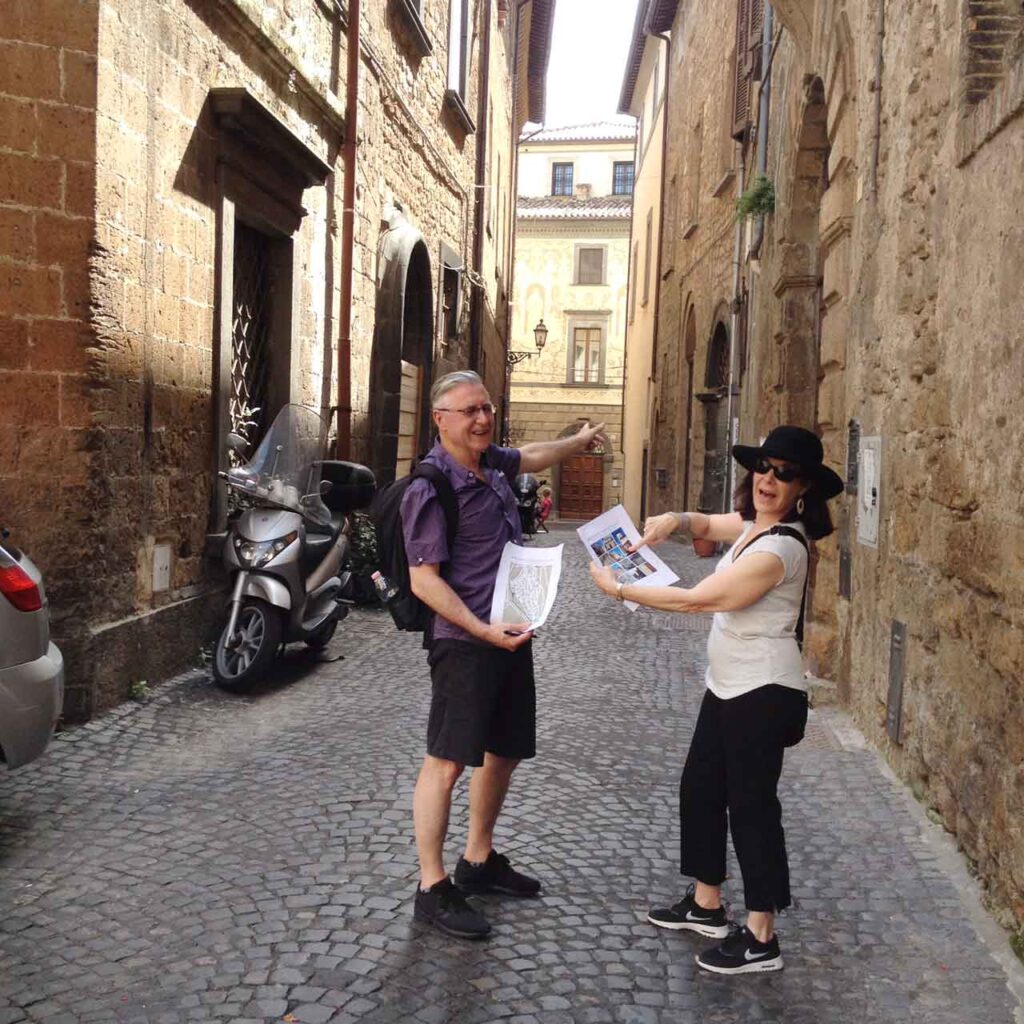 Tour cost: $2700 per person, double occupancy in a private or shared apartment or B&B room. (Possible surcharge for single occupancy, depending on number of guests and room availability.) Airfare is not included.
Upgrade to our premium package, which includes a cooking lesson with the extraordinary chef of Villa Roncalli in Foligno and an additional wine tasting at Cantina Paolo Bea of Montefalco — $250 per person.)
Our all-inclusive packages include:

• Pick-up and drop off at Rome's Fiumicino airport;
• 7 nights accommodations at Palazzo Fiumi-LaPlaca (go to
Accommodations
);
• A beautiful printed book of treasure hunts in various Umbria towns;
• Day trip tours of our fabled hill and plain towns, including Perugia, Assisi, Montefalco, and more;
• All meals (excluding one possible lunch on your own);
• A truffle hunt and then a truffle lunch;
• A cooking lesson in the palazzo's wonderful main kitchen;
• A wine tasting at one of our extraordinary wineries;
• Excursion to Deruta to shop for world famous ceramics;