Updated 15  August 2020
Umbria is a spectacular treasure trove of art and history from our Roman ruins and storied Medieval towns to our great Cathedrals and intimate chapels bursting with Renaissance masterpieces. Listed below are many of the places well worth your time.
Private Art of Umbria Tours



Tours available for 2-14 people April to mid November

Museums in Perugia
Perugia, the largest and most important city in Umbria, is home to an amazing amount of art and a wide selection of museums, both large and small. The National Painting Gallery is the most important collections and should not be missed. Likewise, the Capitol Museum, located behind the bell tower of San Lorenzo, offers a wonderful underground tour of the are surrounding the Cathedral.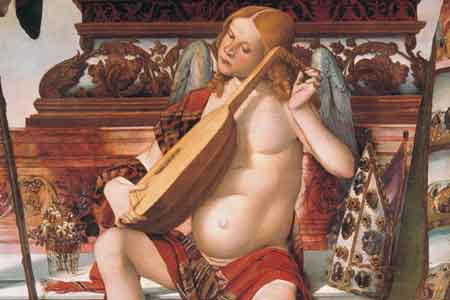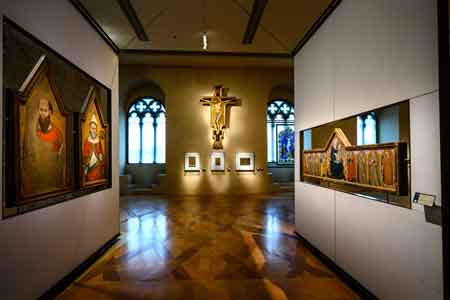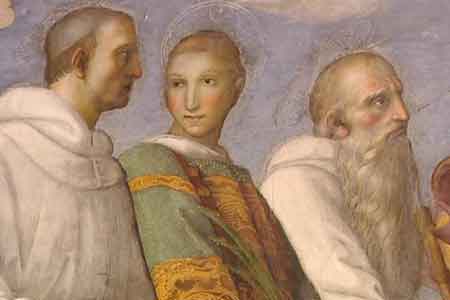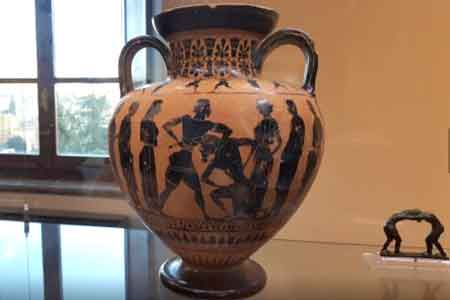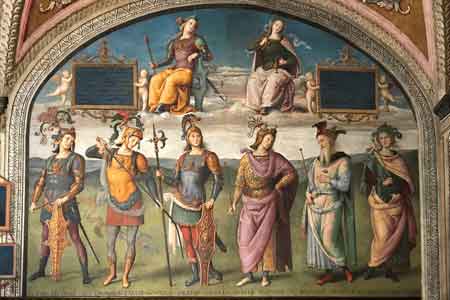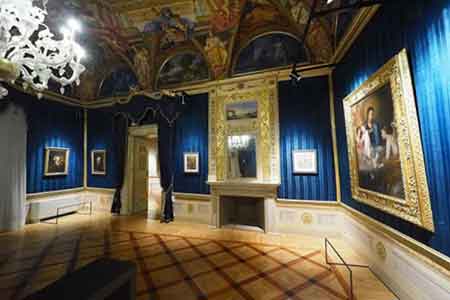 PALAZZO DEI PRIORI
Corso Pietro Vannucci, 19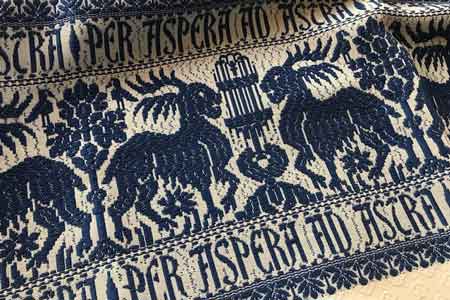 Extraordinary Museums and workshops
GIUDITTA BROZZETTI 
Studio specializing in Jacquard weaving of Renaissance designs
Via T. Berardi, 5/6
39 07540236 For appointment
STUDIO MORETTI CASELLI
Stained glass studio
via Fatebenefratelli 2
Email for an appointment
Download PDF in English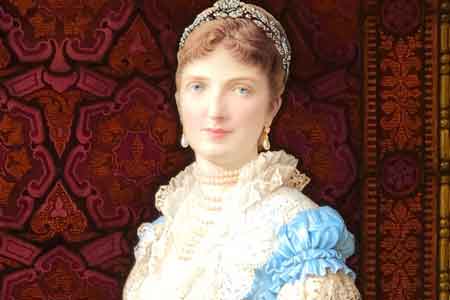 Etruscan and Roman Sites/Museums
Discover Umbria's roots with our many ancient sites. Explore an Etruscan tomb, walk a Roman road, marvel at Roman mosaics, or step inside an ancient temple. Truly amazing things await you.
Umbria Terre Museums
A dozen small Civic museums where visitors may use their ticket at any other museum in the group for two days. Interesting collections often include works from local churches.

Other museums and places with great works of art
This page is a work in progress — 1 July 2020
CITTA DI CASTELLO
• Pinacoteca Comunale
Palazzo Vitelli alla Cannoniera
Via della Cannoniera, 22/A
Tel. 075 8520656 – 075 8554202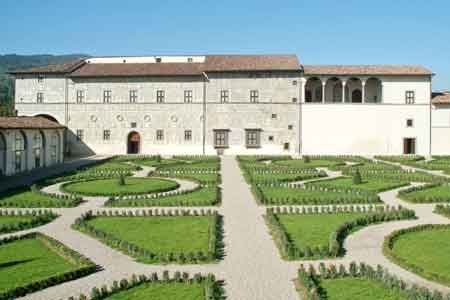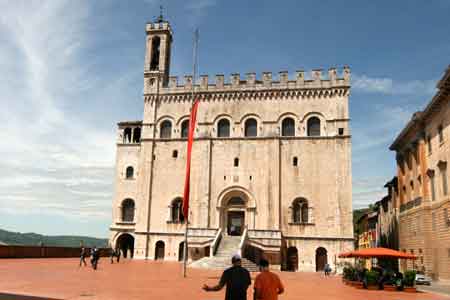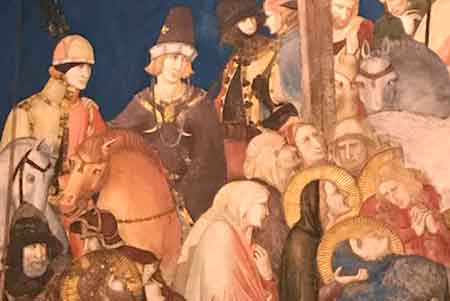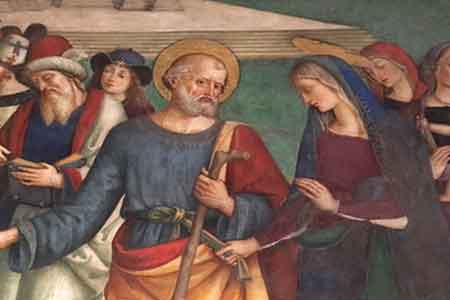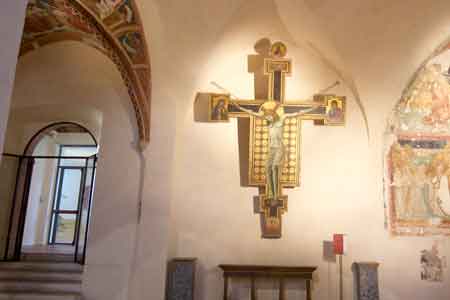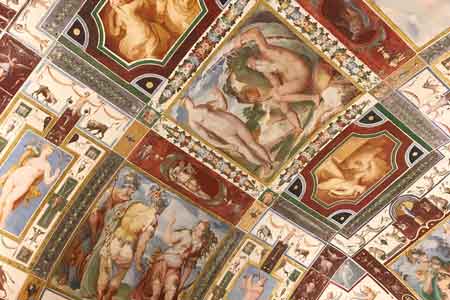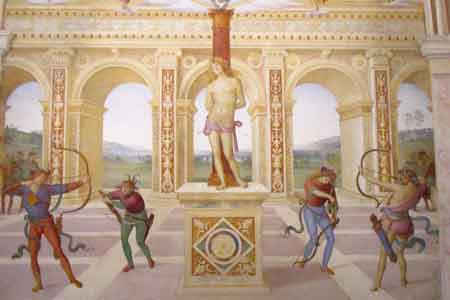 Important Churches, Monasteries, Convents, and beautiful sites
Umbria is filled with religious buildings and complexes, many of which are open to the public and where you will find very few tourists. Some contain great cloisters, frescoed chapels, and all-round spectacular architecture. The many churches of Umbria are where you can truly experience great art as it was meant to be experienced. From the intimate to the monumental, the churches, monasteries, and convents of Umbria offer up their art to all who avail themselves of it. Here are some of my favorites:
This page is a work in progress — 15 August 2020
Central Umbria
ASSISI
• Basilica di San Francesco
Piazza Inferiore di S. Francesco, 2
Frescoes by Giotto, Lorenzetti, Martini, Cimabue
• Santa Chiara
Piazza Santa Chiara, 1
• Santa Maria Sopra Minerva
Piazza del Comune, 14
• San Pietro
Romanesque architecture
• Basilica of Santa Maria degli Angeli /
• Porziuncola
Piazza Porziuncola, 1
Located at the base of Assisi, best frescoes are by Lo Spagna and Perugino
• Ermo delle Carceri
Via Eremo delle Carceri
• Church of San Damiano
Via San Damiano, 85

BEVAGNA:
• San Francesco
Vicolo S. Francesco, 13
• San Michele
Piazza Filippo Silvestri, 7
• San Silvestro
Via S. Filippo, 1
BETTONA
• Villa Boccaglione
SP403, Passaggio di Bettona
DERUTA
• San Francesco
Piazza dei Consoli, 21
• Santuario Madonna del Bagno
Strada St. E 7
FOGLINO
• San Feliciano (Duomo)
Largo Giosuè Carducci
• Sassovivo
via Sassovivo, 2
• Palazzo Trinci
Piazza della Repubblica, 25