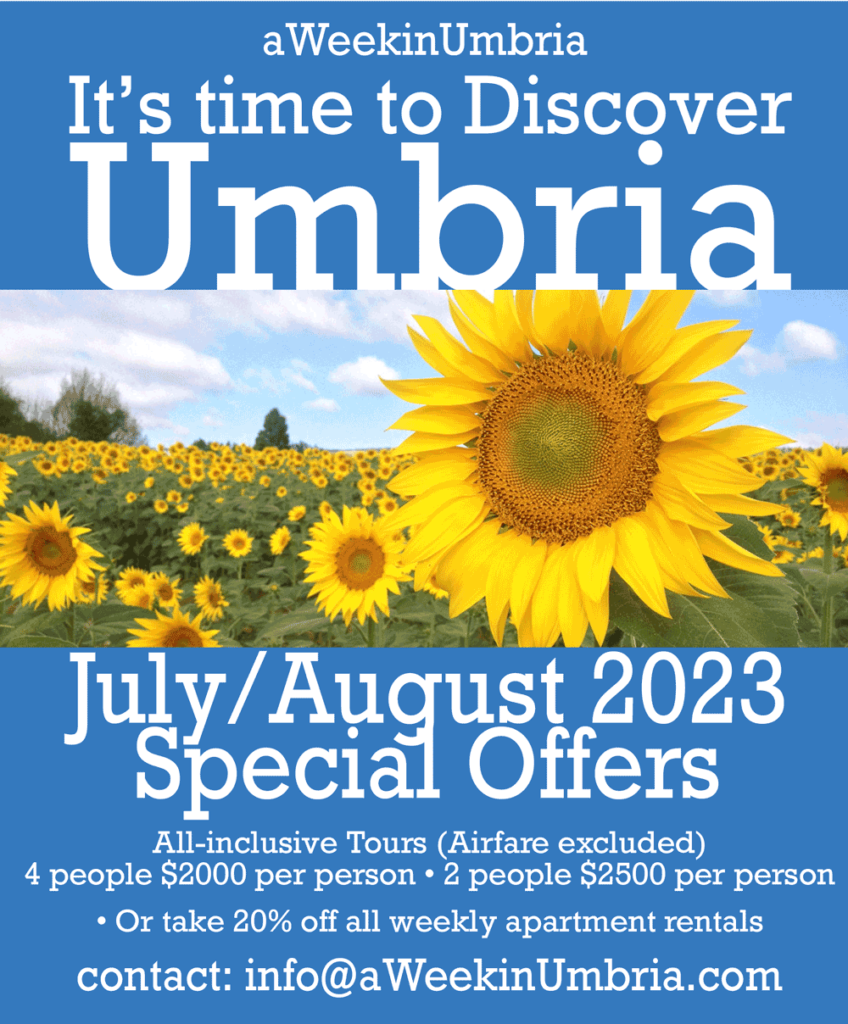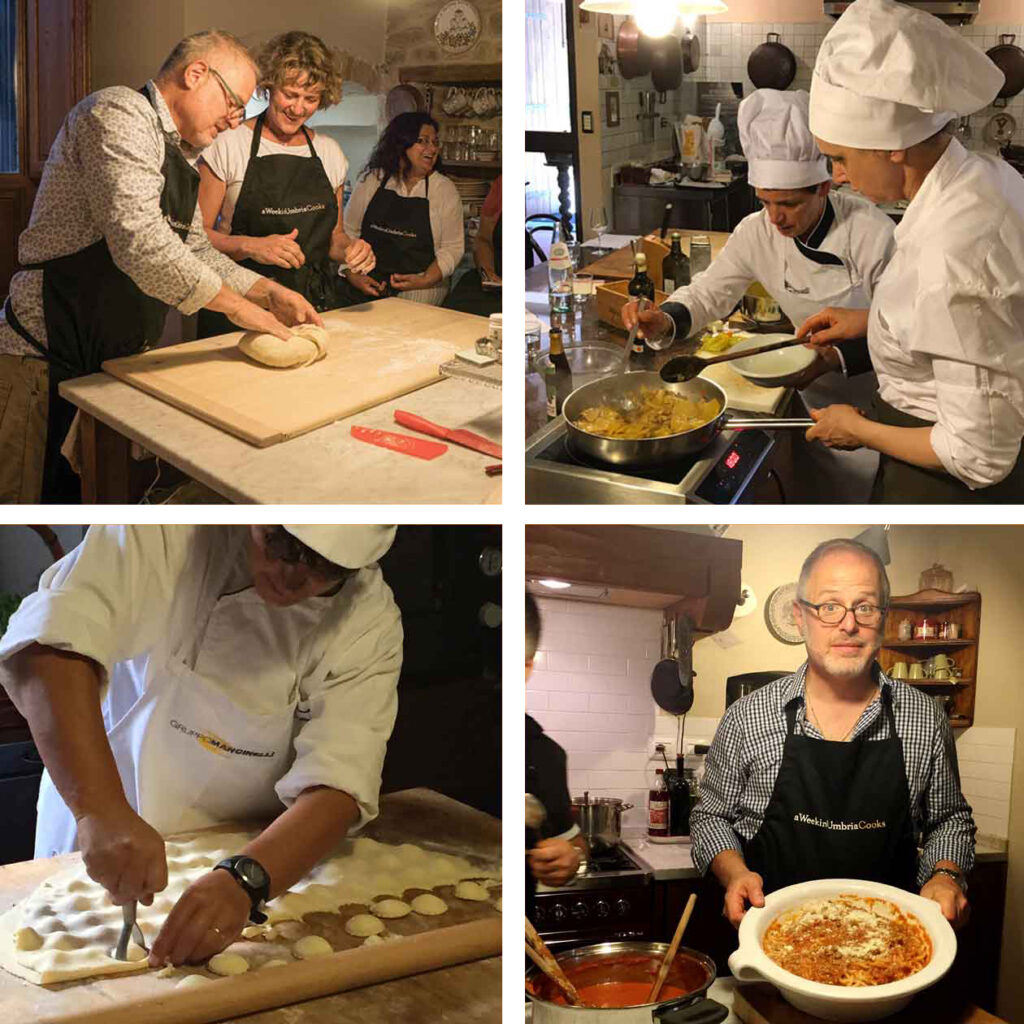 Special tours for 2 or 4 people– $2500/$2000 per person
This summer aWeekinUmbria is offering special all-inclusive tour packages for 2 or 4 people – Saturday to Saturday bookings.
(Again, airfare is not included)
Tour packages include:
• pickup at Rome's Fiumicino airport;
• accommodations for 7 nights;
• all tours – mix of full and half days with guide;
• a wine tasting and a cooking lesson;
• and almost all meals. (One or two  lunches might be on your own)
• drop off back at airport (departing flights must be in the afternoon unless you plan on staying in say, Rome, the evening before a morning flight.)
Explore our wonderful hill towns, visit San Francesco' hometown of Assisi, discover the underground of Perugia, spend a spectacular day in Orvieto, taste our extraordinary cuisine and the wine for which we are justifiably famous. A week is really not enough time but let's give it a try.
Don't wait. There are only so many weeks in a summer.
Contact me at [email protected]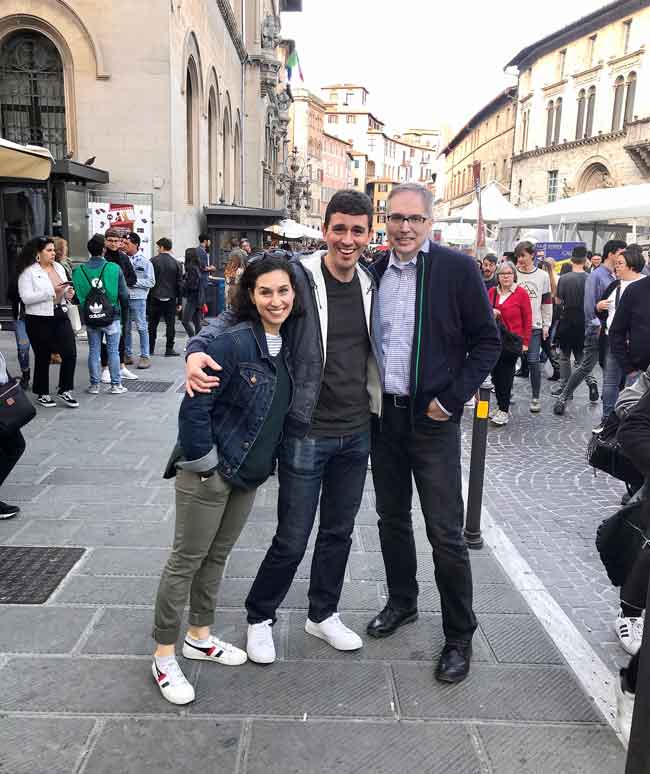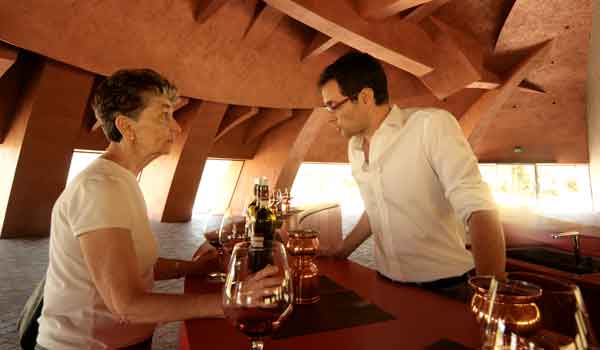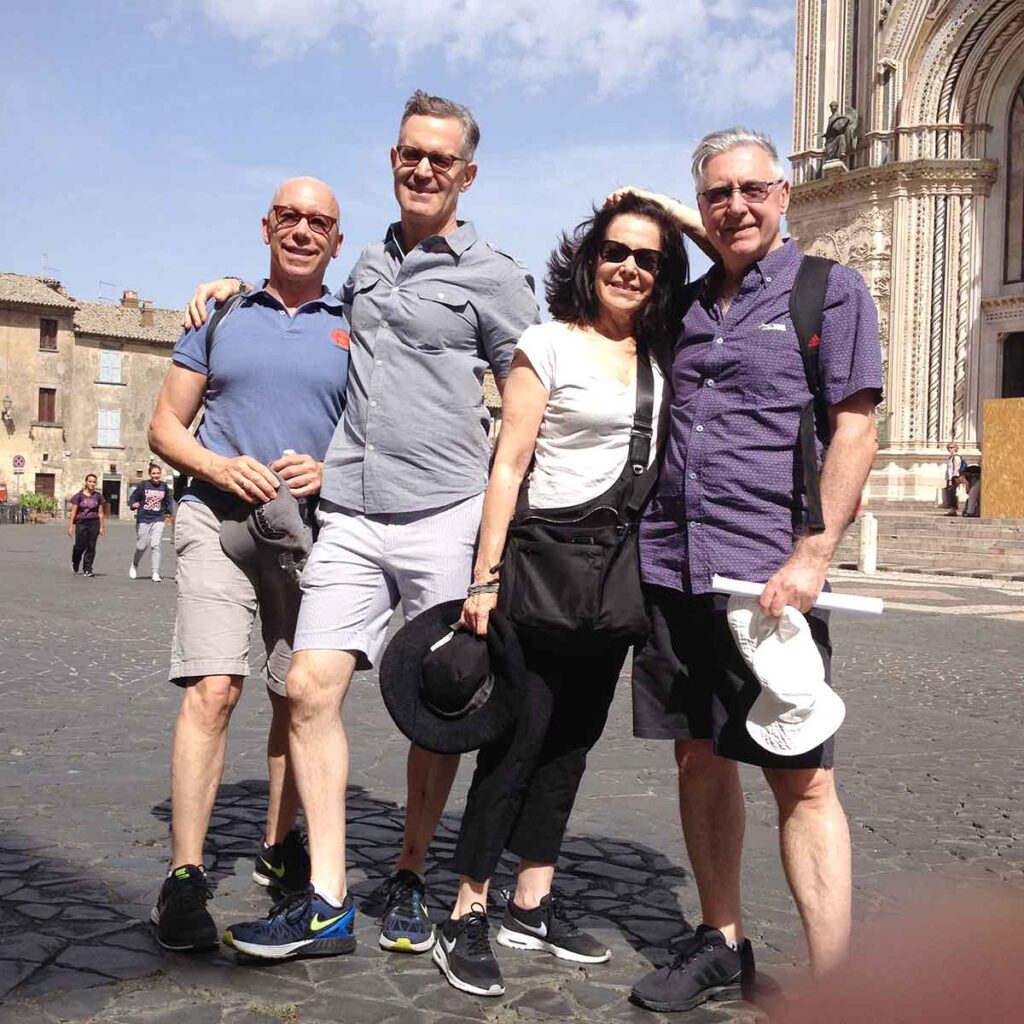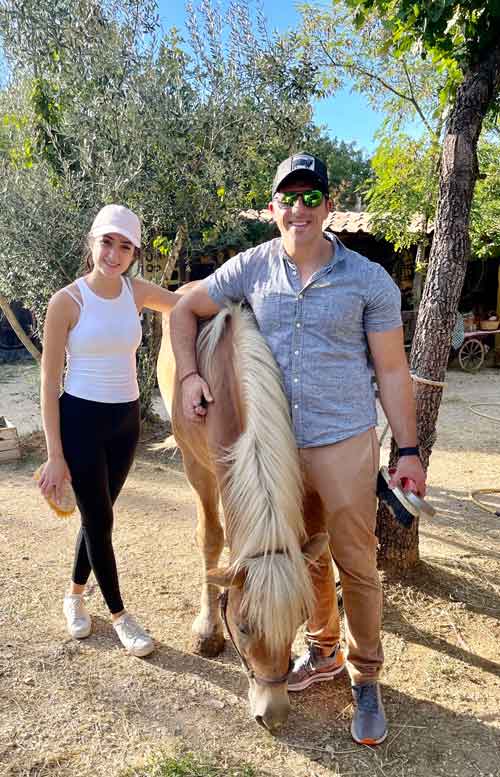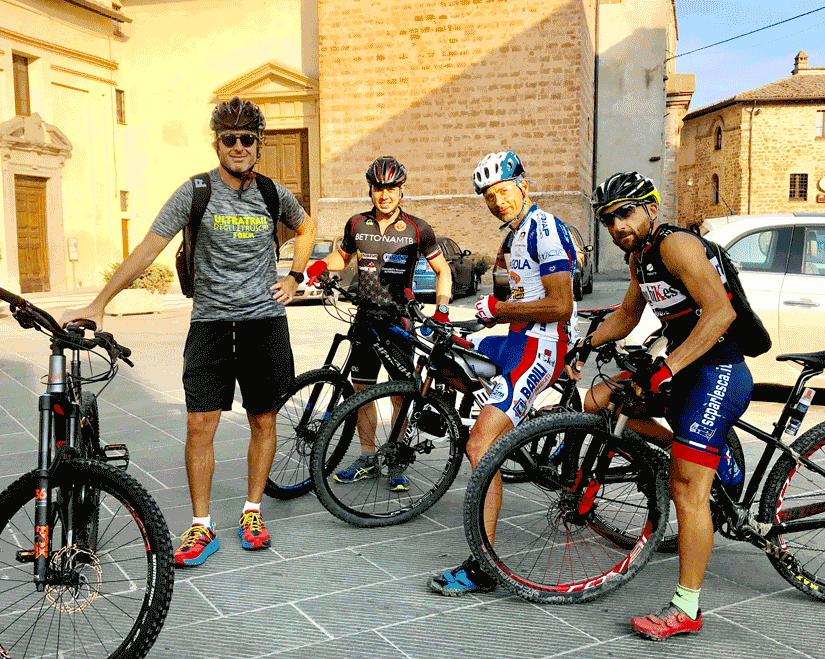 This is your year to finally visit Umbria with aWeekinUmbria.com