Just when I thought it was safe to out again.
Some friends finally convinced me to attend another Saturday night installment of Dancing Queer here in Perugia. While Omphalos, the organizers, come up with catchy titles for the bi-weekly cross dressing spectaculars, they rarely entice me to attend. But my friends whined and whined — whining in Italian is really annoying even via WhatsAp because I can still visualize the long faces and hand gestures— so I said I'd go.
It had been two years since I last crossed the threshold of the Lido in Ponte San Giovanni, about 25 minutes from sweet, quiet, and terminally straight Bettona. It's not that I wouldn't like to do something gay every once in a while, its just that the Lido serves up one flavor. I mean, the gay community is multifaceted here as in it is everywhere but I just don't understand why the only expression of a gay party here comes in sequins strutted across a makeshift stage. (Am I too sad if I long for the days of the Village People when there was at least something for everyone?)
As you can see, it's very difficult to let my bitchy side fade into the background. 
Anyway, I went to meet my friends and, as to be expected, I was the first one there. I was already half way through my Long Island Ice Tea (the Lido's version of a Long Island Ice Tea) when I saw Roberto and Marco arrive. I squeezed through the outer edge of the growing crush queuing up at the bar — at the Lido they use the universally accepted practice of pushing and pressing forward till you reach the rail — in an attempt to intercept them before they became engulfed in another line.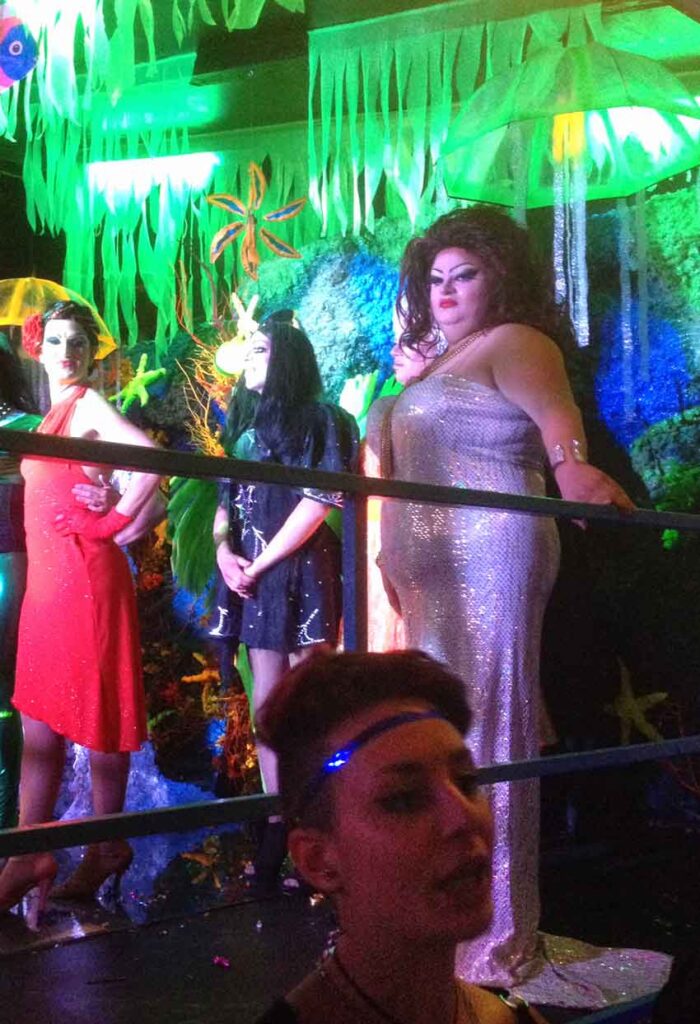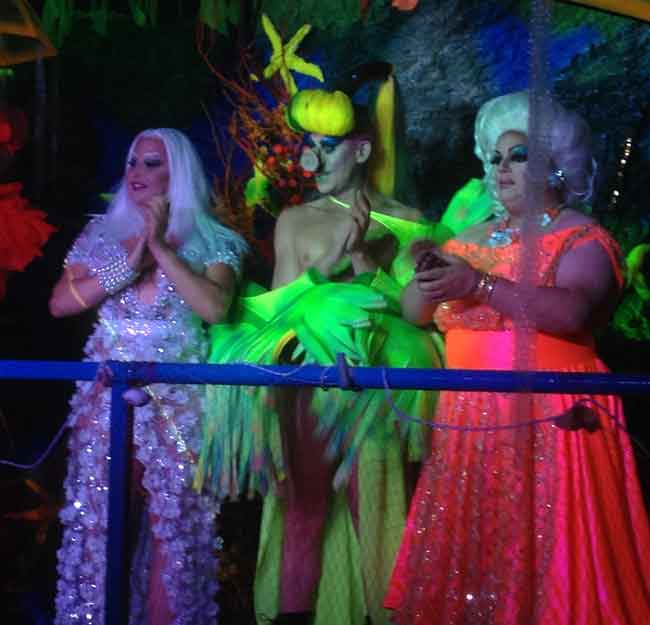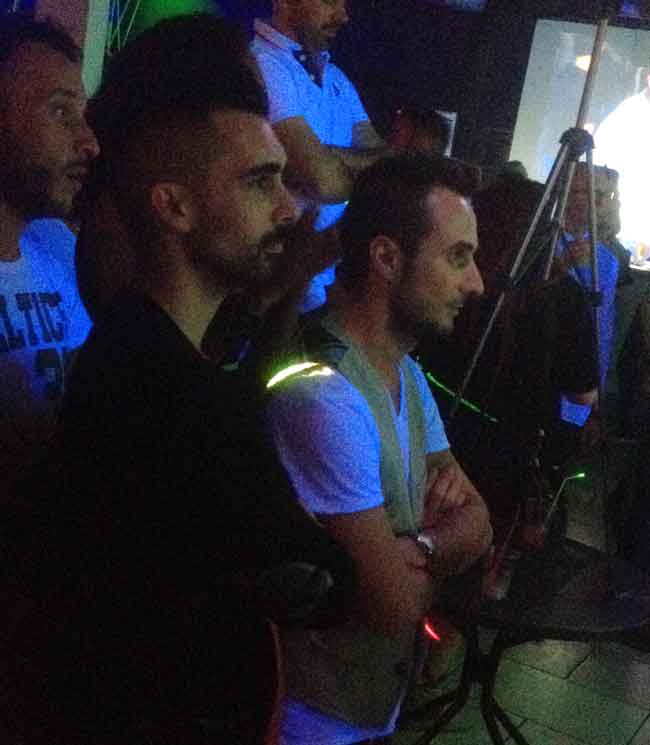 Kisses all around. But they were gay-men-at-a-club kind of kisses. You know, the air variety that do not hinder over the shoulder cruising — a beauty-filled night it was. We chatted, told each other a how good we all looked, and then sashayed over to the other bar area that was still being set up and therefor allowed us a little breathing room.
Other people I knew showed up and came over for hugs and more air kisses. It soon turned into old home week, in a gay kinda way. But the fun part started when that previously derided drag queen took the stage to announce the evenings program. (Shout the evenings itinerary was more like it.) It was to be a drag extravaganza – che sorpresa.
Ok, ok, I can go on an on deriding this one and that one. It was terrible but terrible in a sparkly kind of way. We were treated to a bevy of contestants — sort of a run up to the Miss Drag Umbria — each with her own trunk of surprises. I half hoped someone would have a sequined midget in her act but no such luck. One performer did manage to turn the little clown car she arrived on stage with into a grey ball gown sort of Gone With The Wind but in cardboard.
The acts came and went and I truly wept that this is what passed for gay talent in the heart of Italy. But the mistress of ceremonies kept our spirits up with her banter and arm flapping in a slinky lime green ensemble. Along about the time my second Long Island Ice Tea kicked in I ran into an acquaintance of my own age whom I had not seen in quite some time. (I mention that he was my own age because, being older than the majority of revelers, we were, in effect, voyeurs from someplace beyond.) Did we maybe have a different perspective? (Yes.) Had we been there before? (Yes. I had back in the 80s and that ended up in Paris is Burning. But that's another story.)
Maybe it was the absurdity of being told to applaud these terrible drag queens or just the drink, but Massimo and I roared and roared with laughter. I have a few photos of the evening's beauties. While I was the most confused by the smooth man in the pig nose, my favorite is the big girl in the white and silver lamè serenely standing off to the right looking like a bored Son of Divine wanna be.  Just looking at her makes me smile.
We laughed, and danced, and laughed some more till I was exhausted and had to return to safe and tranquil Bettona. What a night out in the trenches.