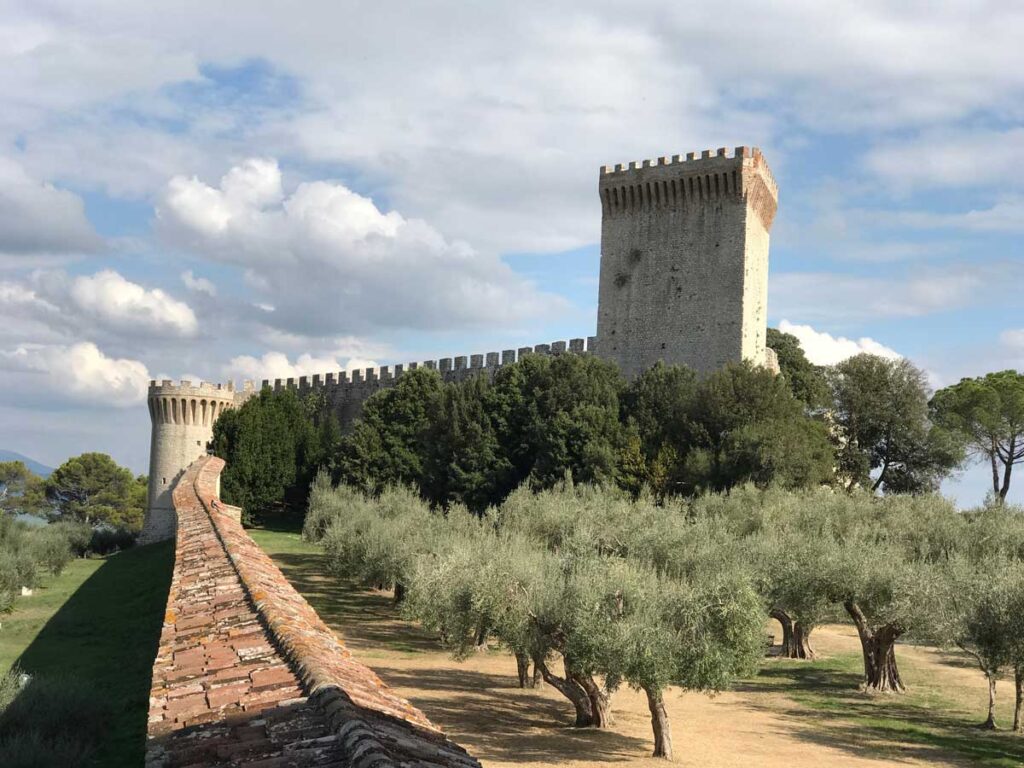 Translated the name Castiglione del Lago means Castle or Fortress of the Lake was built on a small island at the southern end of Lago Trasimeno. Over the centuries of build-up it is now attached to the mainland. The fortress was of strategic importance as it sits between Orvieto and Arezzo and historically because it was on the edges of the Etruscan and Roman territories. 
The modern town is beautiful, and not ever crowded with several nice restaurants and shops. 
The castle is what you're here to visit and it's a extraordinary one at that. It was begun by Frederick II but not completed until in 1247, after his death. The walk along the castle walls offer spectacular views of the lake and is a must. Prior to visiting the castle, and where you buy your entry tickets, is the Renaissance Palazzo della Corgna with many rooms of painted frescoes.