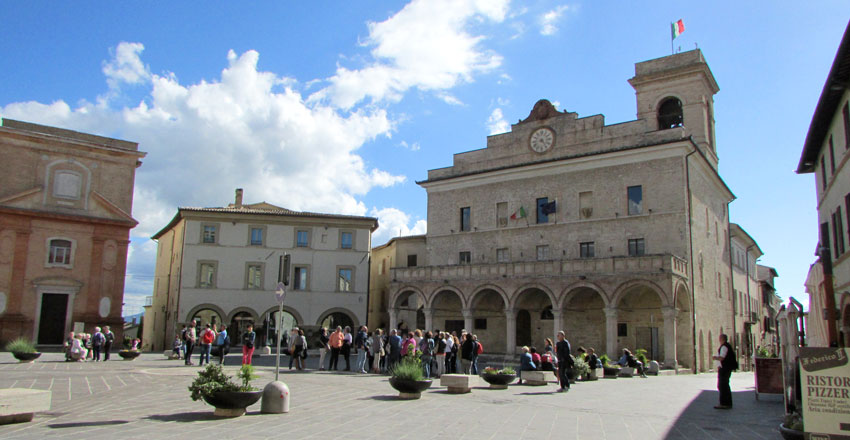 Town of delicious art and Sagrantino wine
That the town of Montefalco, beautifully situated on the edge of the Colli Martini ('colli' means hills), was settled by the Umbri attests to its ancient origins. It was dominated by the Romans, then Lombards, and finally sacked by Frederick II in 1249. From the 13th century it had been a free comune under the domination of local nobles and merchants, but later, as with many other Umbrian locales, the comune gave way to government by a Signoria — in this case, that of the Trinci family from the nearby Foligno. In 1446 it fell under the rule of the Papal States where it remained until the unification of Italy in 1861.
The name Montefalco has become synonymous with great wine here in Umbria. The special local grape, Sagrantino (that can only be grown in 5 comunes of Umbria), is blended with sangiovese grapes to make the delicious, and not overpowering,  Montefalco Rosso, which is renown worldwide. It is a must to plan at least one wine tasting when coming to Montefalco. Ask me, I'll point you in the right direction.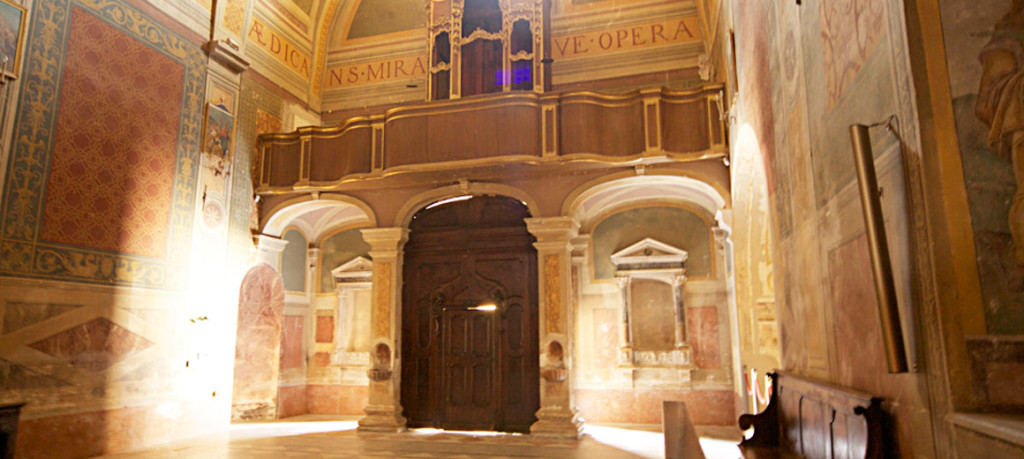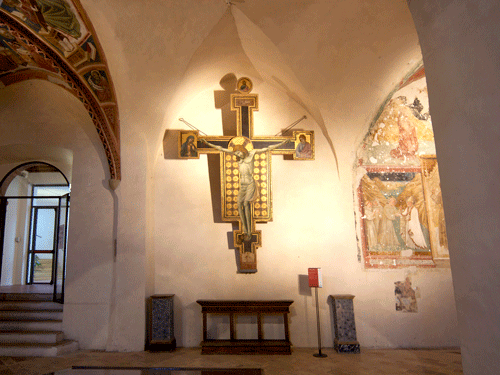 The town is quaint with wine shops, a new day spa, many shops selling the famous local linens, and one of my favorite restaurants. The most important works of art to see are in the deconsecrated church of San Francesco, which is now part of the town museum. Given the uniqueness of having been an important church that was able to commission great works in its day, today its beautifully restored frescoes and other artifacts make it one of the most important museums in Umbria. The church is notable for its fresco cycle on the life of Saint Francis painted by the Florentine artist Benozzo Gozzoli (1450-52). (Gozzoli also painted the famed Procession of the Magi at Palazzo Medici-Riccardi in Florence.) Along with the frescoes in the basilica of Assisi and those of Luca Signorelli in Orvieto, this Life of Saint Francis is one of Umbria's most important fresco cycles.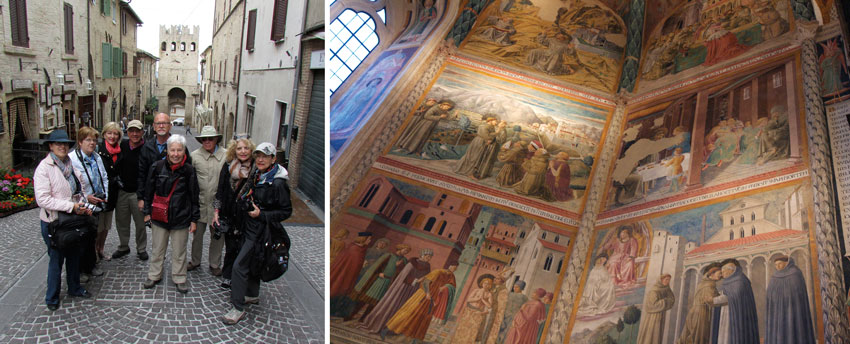 PARKING: Generally I have found parking right in front of the wall to Montefalco. The GPS address will bring you to the bar across from the parking. (There isn't a GPS address for the parking spaces.)
On your handheld, click View larger map for directions.
If there is no parking here, go to the left (of this parking area) and around the walls of the town to the other main gate of the town. There is a round about there and more parking nearby. On no circumstances should you drive into the town.