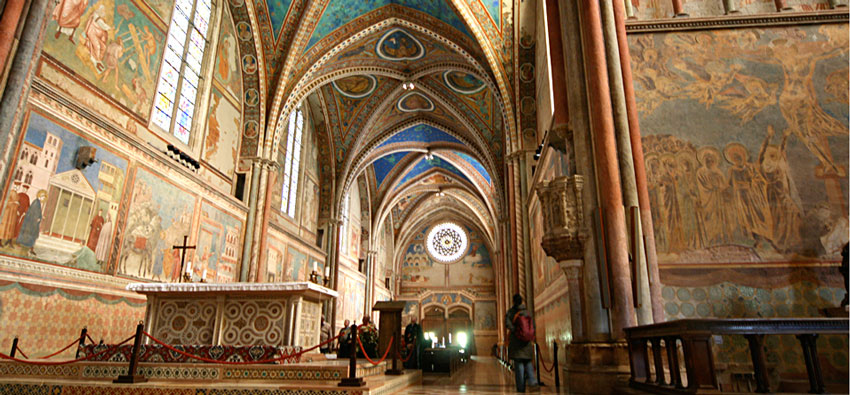 Assisi: Birthplace of San Francesco
The birthplace of Italy's patron saint, (Saint Francis – 1181-1226), Assisi is a spectacular place to visit. While it is the only place one might really come across a crowd in Umbria, it is well worth the visit. The extraordinary basilica of Saint Francis is divided into Lower (1228—1230) and Upper (1239—1253) churches. Cumulatively, they contain some of the most glorious frescoes in all of Umbria. Giotto, Cimabue, Simone Martini, Pietro Lorenzetti have contributed masterpieces to the glory of the saint who's crypt one can visit below the lower church.
Walking the breadth of the city, the visitor passes through both Roman (the former temple of Minerva and the Forum museum) and medieval (just about everything else) incarnations of the city. Added to which there are shops and restaurants to delight our modern sensibilities. At the opposite end of the city, one will find the beautiful church of Santa Chiara, Assisi's other famous saint and founder of the Poor Clares.
Just outside the walls, the wonderfully peaceful church of San Damiano is, to me, the best place to glimpse a bit of the peacefulness and serenity of St. Francis. Here, away for the bustle of the basilica above, one is better able to appreciate the saint and possibly hear the command of God, "Francis, fix my church."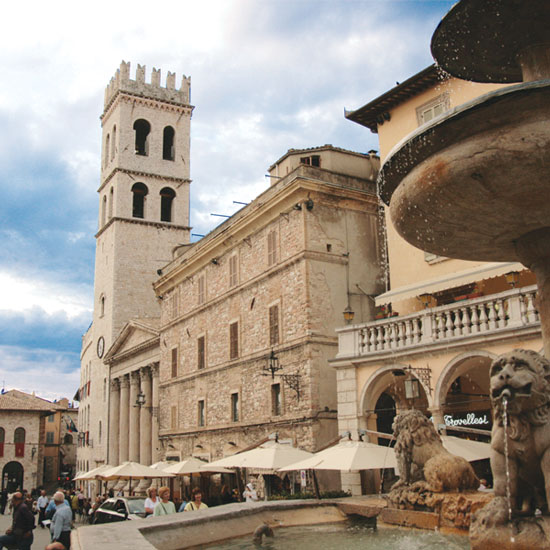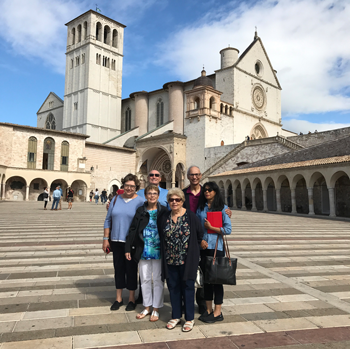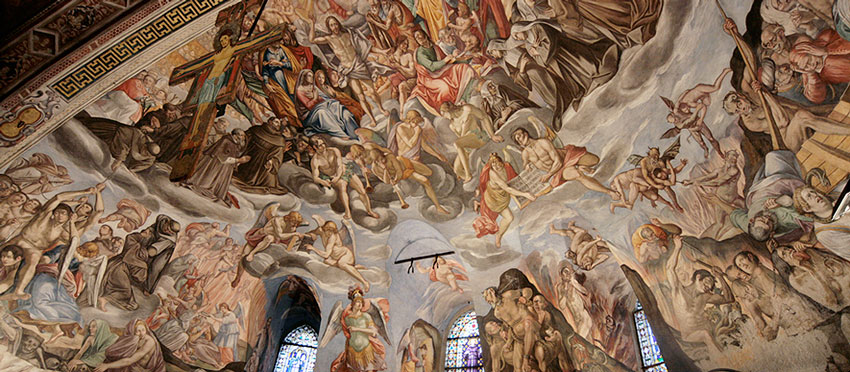 PARKING: There are three main parking areas in Assisi. The easiest for access to the Basilica of San Francesco is the Parcheggio Giovanni Paolo II.
On your handheld, click View larger map for directions. Make sure you take your parking ticket with you as you will pay before you reenter the parking garage.