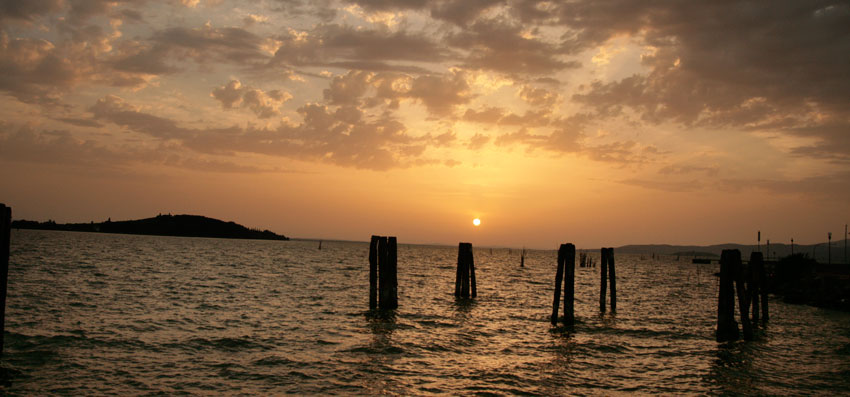 If you're interested in natural beauty,
I'm going to whole-heartedly recommend a visit to Lago Trasimeno, Italy's fourth largest lake. Access to the ferries to Isola Maggiore is from the charming town of Passignano or, for a shorter ride, from the ferry dock at Tuoro. I vote for Passignano as there is plenty to see while waiting for the ferry. (There is a wonderful gelateria called Tropical right across from the ferry that specializes in the fresh fruit gelati that I love.)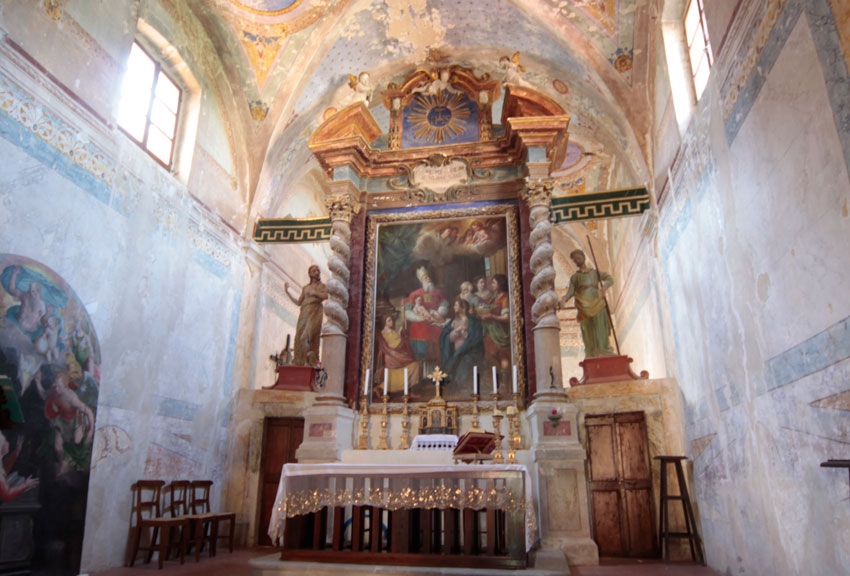 The somewhat circuitous 30 minute ride to island is lovely though and the island itself is delightful. Isola Maggiore, the only inhabited island with a population of about 30 people, is the lake's third largest island.
Saint Francis came to the island in 1211 where he lived for some time as a hermit. Hence the monestary of Saint Francis on the far side of the island. The church of Saint Michael Archangel at the highest point on the island has a wonderful crucifix in the style of Benozzo Gozzoli and worth the small admission fee. The island reached it's apex in the 14th century and by the 19th the population had declined to 700.
The island is famous for its lace-making that began in the early 19th century when the skill was imported by the new owners of the castle to employ the young girls of the island. Today there are still several women who practice the craft selling their beautiful dollies to passersby. There is a small lace-making museum on the island as well.One often has the sense that you've stepped off the ferry into an other century, the charm of the island is delightful. Take a walk through the its paths to discover olive groves with trees 300 years old, several quaint churches, and even a small beach. There are also some quite decent restaurants that front on the lake and serve local fish. Then you can head back to Passignano for a gelato.
See the blog page on the lake.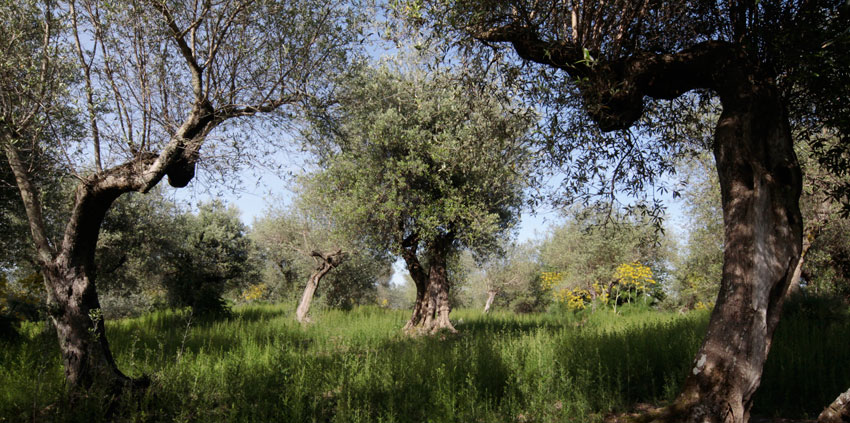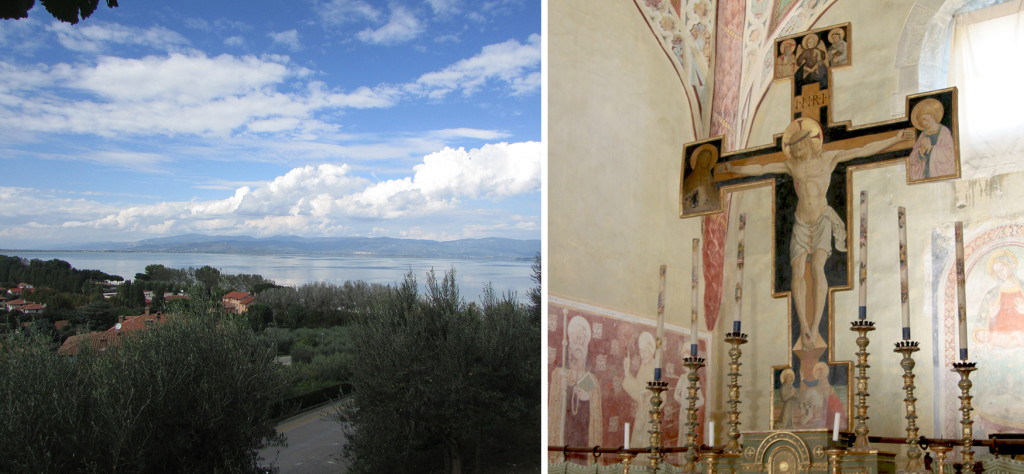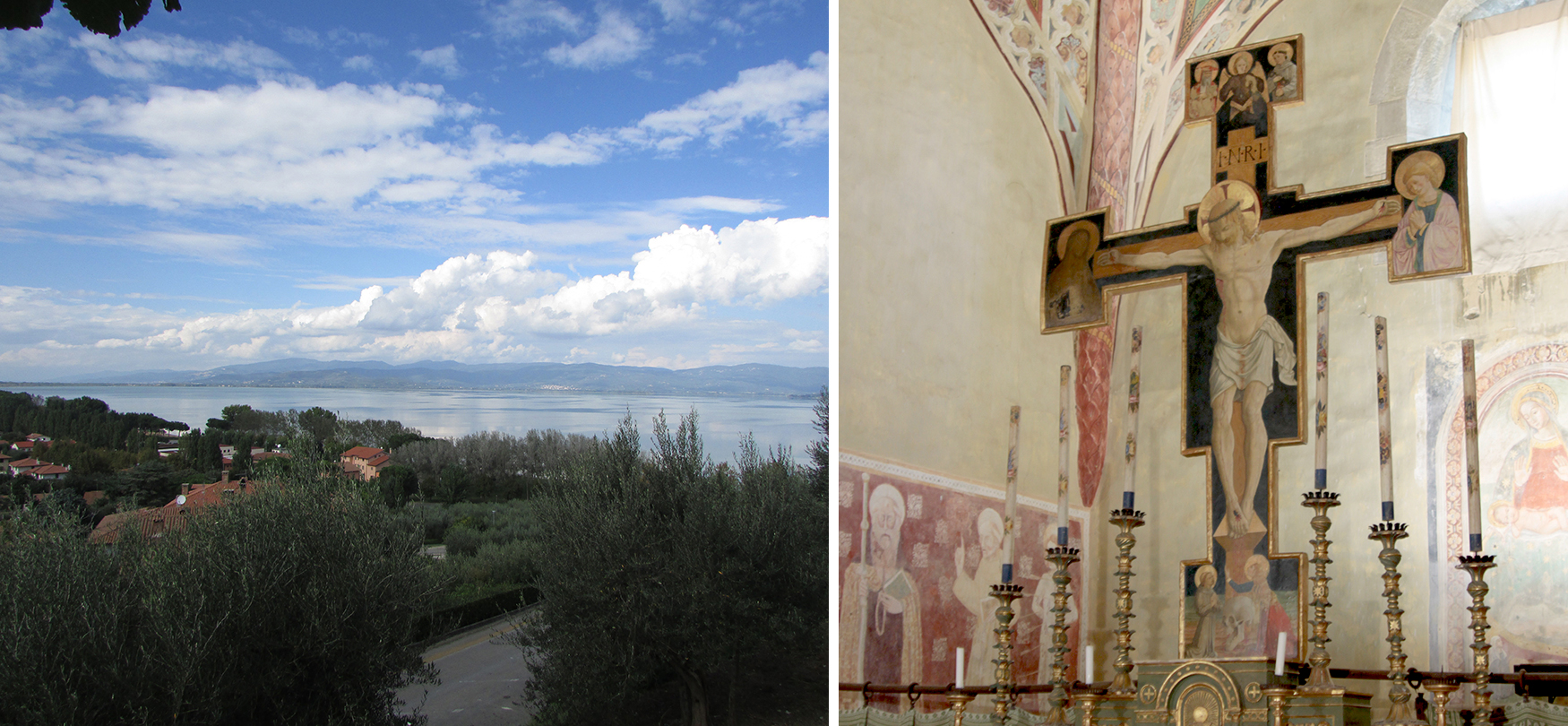 PARKING: There are several main parking areas in along the lake in Passignano but this is my favorite. 
On your handheld, click View larger map for directions.