Ancient and hauntingly beautiful
Panicale, the name is believed to derive from pani calet or to be in the heart of Pan thus attesting to it's historic origins. Long before Etruscan farmers replaced the ancient shepherds and the Romans, in their turn, conquered the region, Panicale existed as a community. The earliest parts of the castle date to the 9th century, and by the 14th it was its own small city state.
By the 17 century the center of the town was filled in with houses and the beautiful piazzas we can see today were places of gathering for the people. Late in the 19th century the towns two moats were filled in providing gardens for the inhabitants giving some green respite within a former castle.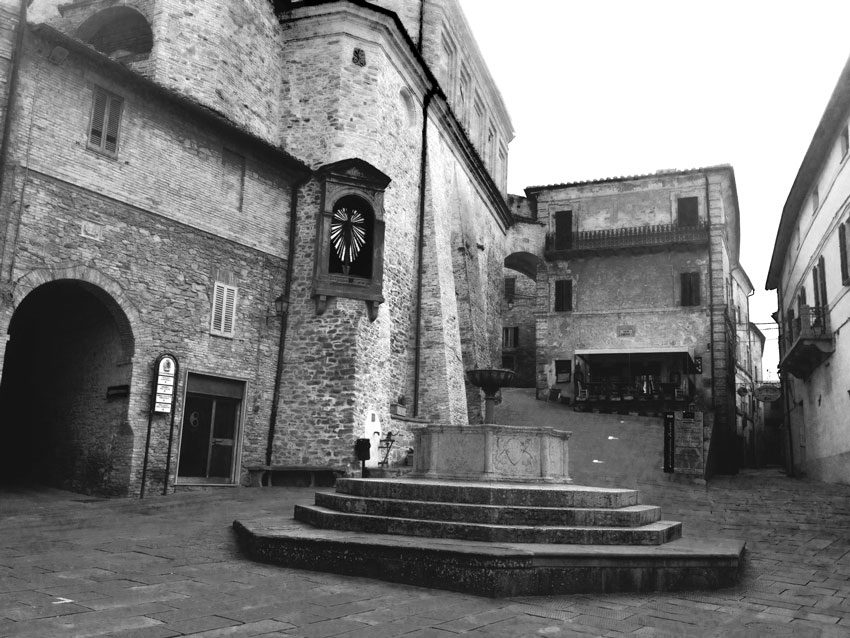 As with so many small towns you can discover in Umbria, Panicale is a perfect town. The rustic walls, buildings, and piazzas are perfect for black and white photography so I've shared some of mine with you. There are beautiful churches, craggy walls, and façades who's patchwork of stone and brick seem to tell a thousand stories. The largest church, San Michele, is pictured in my photos and worth a visit.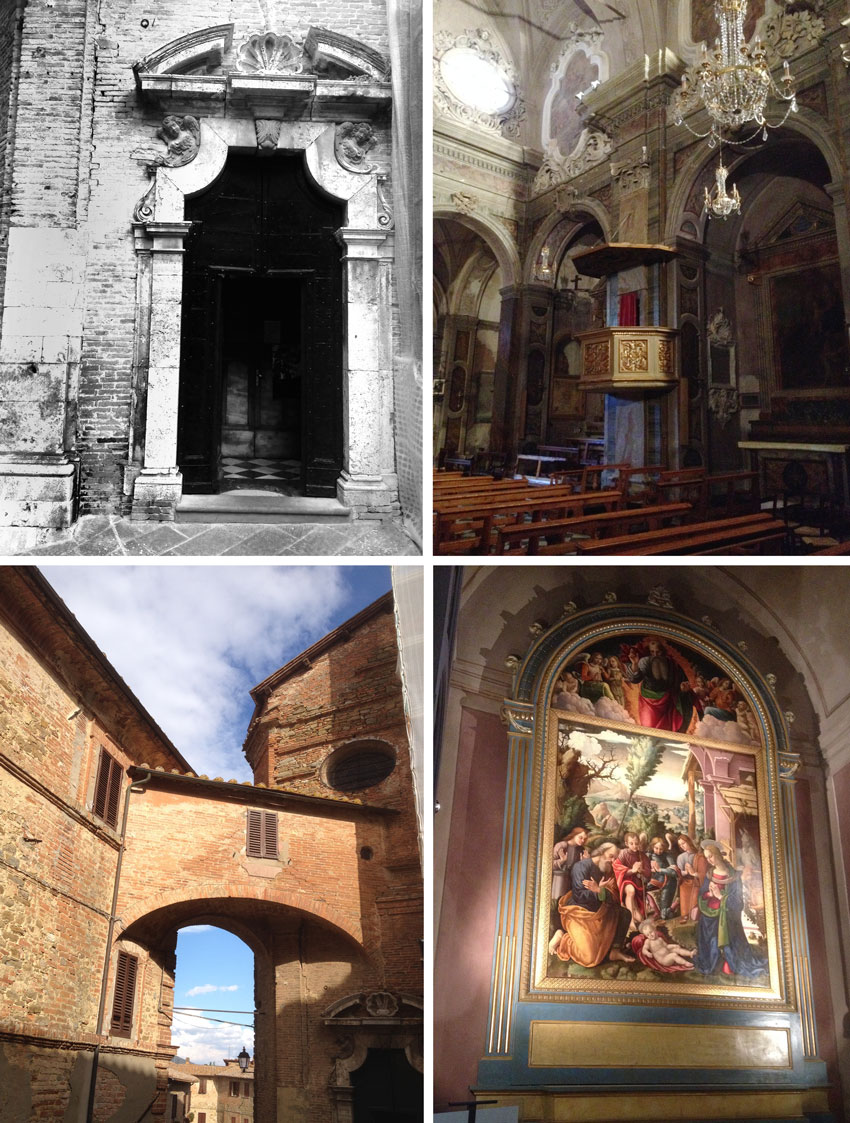 But what brought me to Panicale – I have been wanting to visit for years but just never made it — was Perugino. Pietro Vannucci, aka Perugino, was born in nearby Citta della Pieve but he family originated in Panicale. One of the main reasons to visit Panicale is to see his beautifully restored fresco in the church of San Sebastiano, a short walk just outside the walls. You'll have to find the nearby tourist office for schedule and to purchase your ticket. It's rather easy and worth the trouble.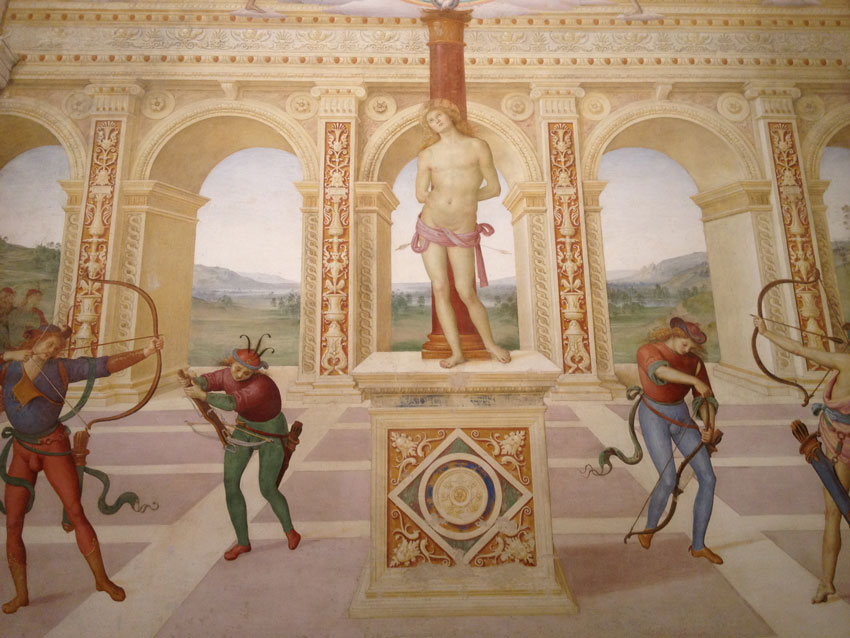 Also, if you're hunting for Perugino, you might want to set your GPS for Fontignano in search of his tomb. In 1524, while working nearby, Perugino fell victim of the plague and was hastily buried. So the great painter is to be found in the humblest of churches. This has got to be one of the most difficult Umbrian expeditions I've set out on and, as the church is rather nondescript, I passed it twice. (Look for the large cypress trees out front that nearly engulf the building.) Inside you find his ossuary and, on the wall on the right side, a lovely Madonna. Still, I thought it was worth the visit.